Russia completes delivery of military helicopters to India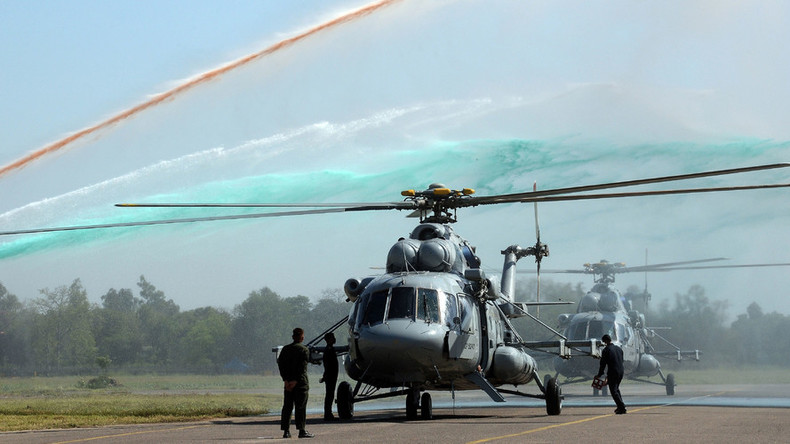 The Indian Air Force (IAF) has received the remaining helicopters purchased from Russia. A total of 151 military transport Mi-17V-5 helicopters were delivered as a part of the contract.
"India is one of the key markets for the company and a major operator of Russian helicopters in Southeast Asia. The country is currently operating over 400 aircraft which have an excellent reputation," said the CEO of Russian Helicopters Alexander Mikheev.
The Mi-17V-5 is one of the world's most advanced helicopters. The vehicle can be deployed in troop and arms transport, fire support, convoy escort, patrol, and search and rescue (SAR) missions. The MI-17 V5 is based on the Mi-8 airframe upgraded to meet India's difficult climate and terrain conditions.
India and Russia have also started a joint project to produce up to 200 light utility multirole Ka-226T helicopters. The agreement includes servicing, repair and technical assistance. Also the IAF announced plans to purchase 48 additional Mi-17V-5s for $1.1 billion.
India has been a traditional buyer of Russian arms since the 1950s. Over the last five years, about 70 percent of the country's military purchases came from Russia.
You can share this story on social media: