China-led AIIB development bank officially launched, elects first president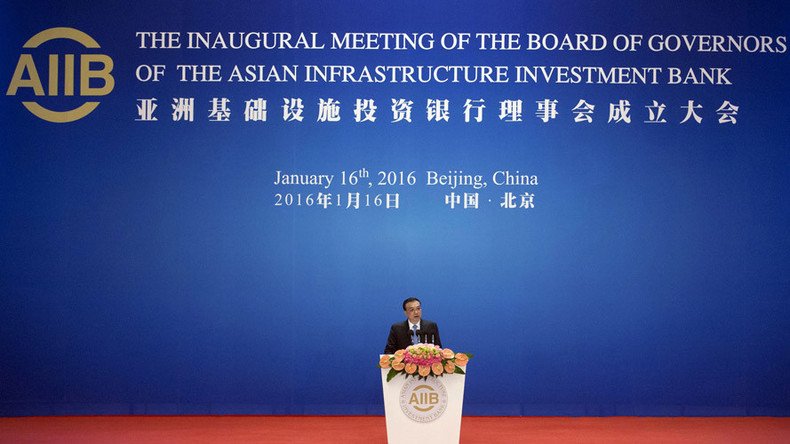 The Board of Governors of the Asian Infrastructure Investment Bank (AIIB) has held its inaugural meeting, declaring the bank open for business and electing its first president, Jin Liqun.
Chinese president Xi Jinping, as well as Prime Minister Li Keqiang, delivered opening addresses at the official ceremony, which was also attended by high officials from other multilateral banks.
"Asia's financing needs for basic infrastructure are absolutely enormous," President Xi said, adding that the bank is going to invest in high-quality, low-cost projects.
Premier Li Keqiang said that Asia needs investment in infrastructure and connectivity to remain the most dynamic region for global growth.
One of the main decisions made on Saturday was the selection of AIIB's president. Jin Liqun, who has served as AIIB's President-designate since September 1, 2015, was elected to that position.
"AIIB is now ready to join the family of multilateral financial institutions, investing in sustainable infrastructure for the improvement of lives across Asia," Liqun said in his first statement as president.
The AIIB was established as a new multilateral financial institution aimed at providing "financial support for infrastructure development and regional connectivity in Asia." It was founded in October, 2014, and will have its headquarters in Beijing. Its goals are also to boost economic development in the region, create wealth, prove infrastructure, and promote regional cooperation and partnership.
Luxembourg Finance Minister Pierre Gramegna sees the establishment of the bank as "further proof of the rebalancing of the world economy."
The value of AIIB's authorized capital amounts to $100 billion, with almost $30 billion invested by China. The bank, which unites 57 member states, expects to lend $10 billion to $15 billion a year for the first five years of its operations, beginning in the second quarter of 2016.
One more development bank with significant Chinese participation is the New Development Bank (NDB), also known as BRICS Development Bank, which was established last year. Russian officials believe that, despite the fact that the banks share similar goals, they will complement each other rather than compete.
"I think there is enough room for everybody. Our economy is so underinvested…So, the Asian bank, BRICS and other banks will have a field for investment," Russian Minister of Economic Development Aleksey Ulyukayev said last summer.
You can share this story on social media: