Iran bans imports of all products from Saudi Arabia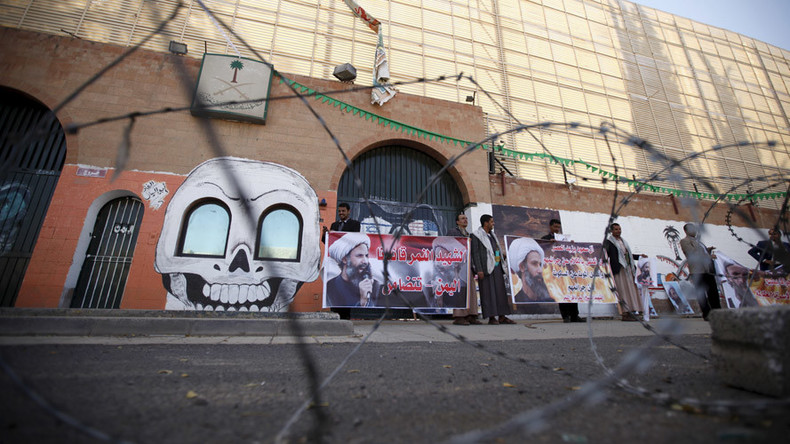 Tehran has severed its commercial ties with Riyadh, its government announced on Thursday. The move comes amid a diplomatic rift between the two nations following the execution of a prominent Shia cleric by Saudi authorities.
The decision to ban all Saudi imports was made during a cabinet meeting chaired by Iran's President Hassan Rouhani, Reuters reported.
"The cabinet has banned the entry of all Saudi products and products from Saudi Arabia," the government said in a statement.
A ban on Umrah pilgrimages with Iranians traveling to the Saudi holy city of Mecca was also reaffirmed by the cabinet, the statement added, saying the restriction was in place "until further notice." The holy trips were suspended by Tehran in April last year, in response to an alleged sexual assault on two Iranian men by Saudi airport guards.
Some flights between the two countries have also been suspended.
LIVE UPDATES: Uproar in Middle East after Saudi Arabia executes top Shiite cleric
Iranians compose one of the biggest groups of year-round pilgrims to Mecca, with officials estimating that around 600,000 Iranians travel to Saudi Arabia every year on holy pilgrimages. Saudi Arabia is believed to be earning billions of dollars in revenue from religious tourism in the Middle East.
On Monday, Saudi Foreign Minister Adel al-Jubeir announced Riyadh's plans to cut off all flights between Saudi Arabia and Iran, as well as plans to ban its citizens from traveling to the Islamic Republic.
You can share this story on social media: