Oil drops to 11-year low amid Middle East turmoil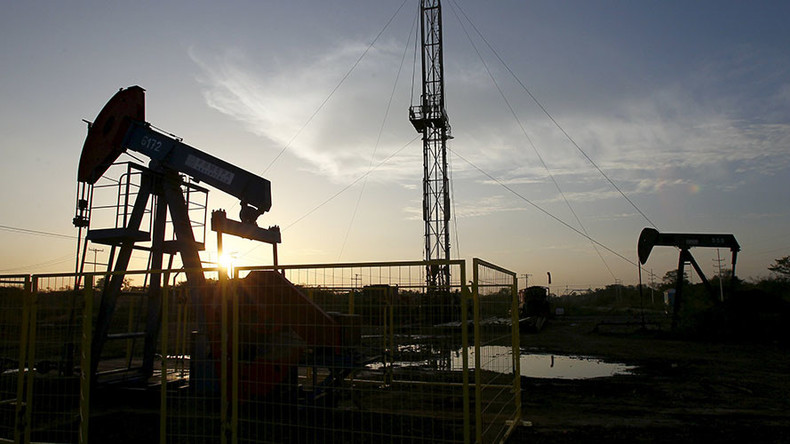 Crude fell to its lowest level in more than 11 years on Wednesday. The conflict between oil-producing countries in the Middle East spells doom for any possible production cap deal.
Global Brent crude benchmarks were at $34.93 a barrel at 12300 GMT, down 1.5 percent from the day before and the lowest since 2004. US crude futures subsided 46 cents to $35.95 per barrel, continuing their slide from Tuesday.
The prices fell despite the escalating conflict in the Middle East over Saudi Arabia's execution of a prominent Shiite cleric. Several Sunni nations allied with Riyadh severed or downgraded diplomatic ties with Iran, as Tehran voiced outrage over the death.
While tension among major OPEC members would normally cause a spike in oil prices as trade would be concerned with possible supply problems, this was not the case this week. Oil prices continued to fall after a slight hike on Tuesday amid overproduction of hydrocarbons.
The oil cartel refused to moderate its production as members are concerned with holding their market shares and pushing out high-cost competitors rather than seeing the price go back up. Russia, which is not an OPEC member, too showed record-high production of oil last year.
The supply pressure is expected to rise soon once Iran returns to markets that had been closed to it due to US-championed economic sanctions and Tehran attempts to wrestle back its lost share. The ongoing sectarian conflict plays to the same trend.
"There are rising stockpiles and the tension between Iran and Saudi Arabia make any deal on production unlikely," Michael Hewson, head of strategy at CMC Markets, told Reuters.
The slump in oil prices follows the tumble in the Chinese stock market, which went down seven percent on Tuesday due to a drop in manufacturing activity.
You can share this story on social media: