Russia to build oil rigs for Iran in Persian Gulf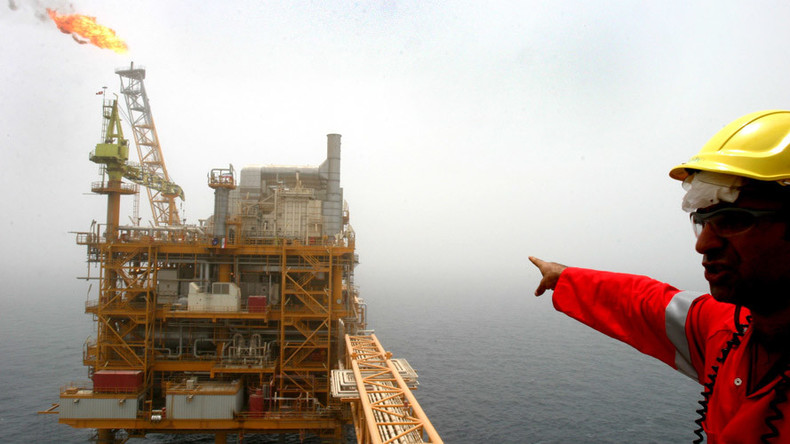 Russian and Iranian ship-building companies have signed an agreement for construct oil rigs in the Persian Gulf, PressTV has reported.
Under the agreement, the Russian Krasnye Barrikady (Red Barricades) shipyard will build rigs for exploration and production of oil and gas, according to Hamid Rezaian, Managing Director of Iranian shipbuilder ISOICO. The Russian company will also share some of the technology.
"We are ready to provide ISOICO with the necessary equipment thanks to the financial and insurance support of the Russian government," said Alexander Ilyichev, CEO of Krasnye Barrikady. He added that Iran was also interested in ordering new oil tankers for operation in the Caspian Sea.
READ MORE: Russia to provide $5bn state loan to Iran - Putin
The deal was signed during a big foreign exhibition in Iran earlier this month. Representatives of 80 leading Russian companies showed off their products at the event.
The ISOICO head said in November the company was waiting for the lifting of Western sanctions from Iran. The shipbuilder plans to unveil a range of joint projects with major world shipbuilders, including those of South Korea, Italy, China, German and Turkmenistan.
Sanctions against Iran are yet to be lifted, as the International Atomic Energy Agency has to confirm that Iran has met its obligations. Iran and the six international mediators (the US, UK, France, Germany, Russia and China) signed a deal in July to settle the standoff over Iran's nuclear program.
READ MORE: Russia's Lukoil set to revive energy ties with Tehran
Tehran has already announced a package of contracts and plans of increasing oil exports to pre-sanctions level of 2.2 million barrels per day once the sanctions are lifted.
You can share this story on social media: