Russia's Lukoil set to revive energy ties with Tehran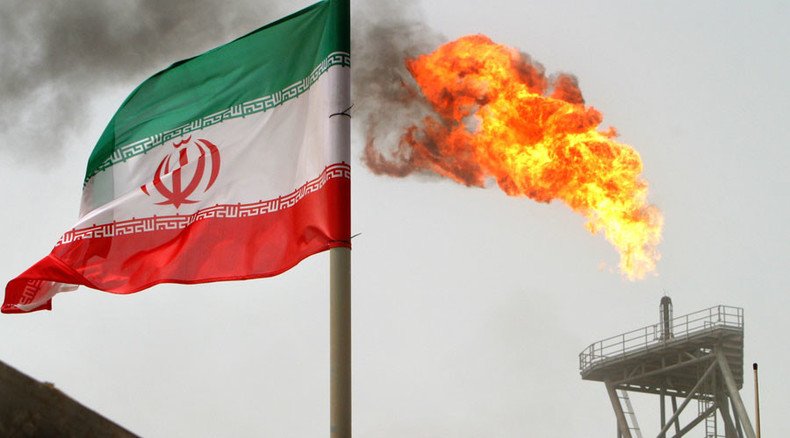 Russia's second largest oil and gas producer Lukoil is ready to resume Iranian oil projects, according to media reports.
Lukoil's CEO Vagit Alekperov and Iran's Deputy Petroleum Minister Amir-Hossein Zamaninia held talks in Tehran on Thursday. They discussed cooperation to increase oil production capacity, the restoration of old and the exploration of new oil fields in Iran.
"The Russian company has announced its readiness for participation in enhanced oil recovery and improved oil recovery plans for Iranian oil fields," Zamaninia was cited as saying by PressTV.
"We are in active dialogue. We have an agreement, in terms of which we are working on exploration of the Persian Gulf shelf and a number of provinces," Alekperov told Russian daily Vedomosti ahead of his visit to Tehran.
READ MORE: Lukoil eyes return to Iran after sanctions lifted – CEO
Lukoil's cooperation with Iran was disrupted due to EU and US sanctions against the Islamic Republic. The Russian oil major had to abandon its Anaran oil project in 2010.
The Anaran oil block which was being jointly developed by Lukoil and Norway's Statoil, has estimated crude reserves of two billion barrels. The Russian company took a $63 million loss when it abandoned the project. In 2013 Iran reimbursed Lukoil $60 million.
In April, Alekperov announced plans to return to Iran as soon as sanctions over the country's nuclear program were lifted. Lukoil is also considering buying assets in Iran as well as in Mexico after 2016, putting into operation a number of huge projects in 2015-2016. The company has already reopened an office in Tehran.
READ MORE: Key points of historic nuclear deal reached by Iran and 6 world powers
Thursday's meeting comes after the nuclear talks concluded in July. Iran is of great interest for all oil and gas companies, according to Lukoil's CEO.
Last month Italy and Iran signed a deal which could see investment in Iranian projects worth $2 billion. The agreement aims at reviving trade and economic ties between the countries after Western sanctions against Tehran are removed. Delegations from France, Germany and Serbia have already visited Tehran to discuss trade and financial issues.
Iran and six leading world powers (the US, Britain, France, China, Russia and Germany) signed a comprehensive plan in July for ending international sanctions against Tehran in exchange for putting restrictions on its controversial nuclear program. The Islamic Republic agreed to the continuation of the UN's arms embargo for up to five years and ballistic missile restrictions for up to eight years. Sanctions will be lifted over the next 10 years if Tehran adheres to the agreement.
You can share this story on social media: