Putin signs decree suspending free trade treaty with Ukraine starting January 1, 2016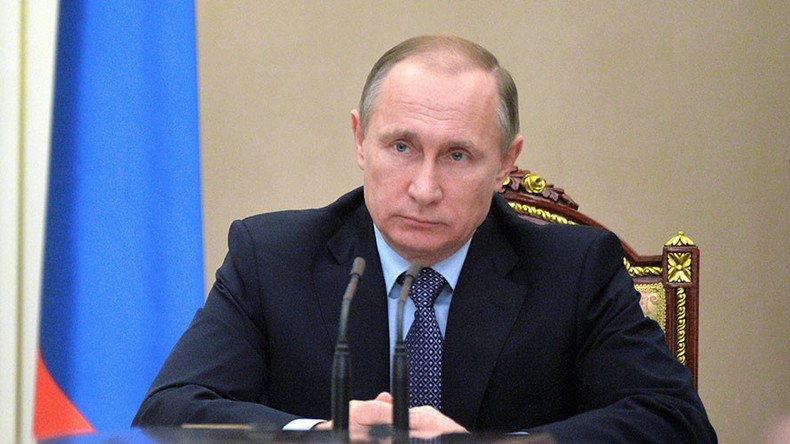 Russian President Vladimir Putin on Wednesday signed a decree to suspend the free trade treaty with Ukraine, starting from January 1, 2016.
"Due to exceptional circumstances affecting the interests and economic security of the Russian Federation which require immediate measures, I order ... from January 1, 2016 to suspend the Agreement on the free trade zone with Ukraine, which was signed in St. Petersburg on 18 October 2011," said the decree.
Currently, Russia and Ukraine are trading in accordance with the free trade agreement between CIS countries. However, starting next year the economic part of Kiev's Association Agreement with the EU comes into force making Ukraine part of the European trading bloc.
Last month, Russia's Economic Development Minister Aleksey Ulyukaev said Moscow will impose a food embargo on Ukraine from January 1. According to him, the food ban is to be introduced to counteract Ukraine joining economic and financial sanctions against Russia.
The minister explained the measure aims to protect the Russian market from the illegal supply of embargoed European goods that will become available in Ukraine under the Association Agreement.
Moscow banned agricultural and other products from European countries that joined anti-Russian sanctions.
Ulyukaev also said the Kremlin plans to introduce customs tariffs on imports of other goods from Ukraine. The tariffs will be introduced because Ukraine will no longer be part of the Commonwealth of Independent States (CIS) free trade zone and therefore should not enjoy membership benefits, according to the minister.
You can share this story on social media: