Russia continues record oil production – energy ministry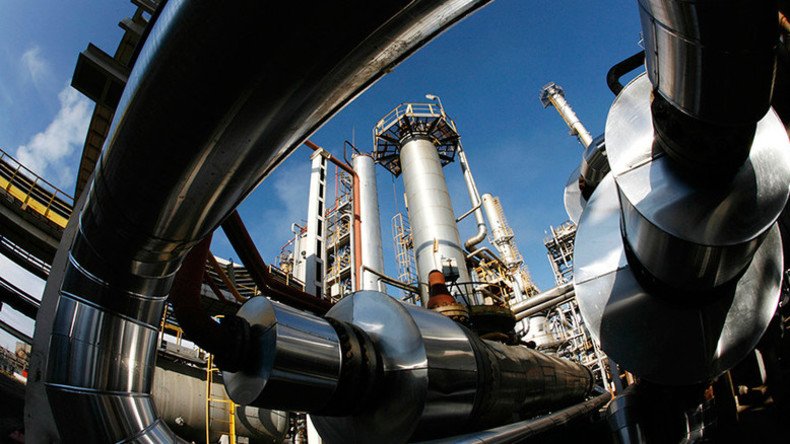 Russia's oil output has continued hovering at post-Soviet record levels in November despite the plunging crude price and the global glut.
Production of crude and gas condensate stood at 10.779 million barrels a day (mbd) during the month, according to the Russian Energy Ministry. Output was slightly beneath the record October level of 10.782 mbd.
Russian oil and gas output rose by 6.62 million tons from January to November, compared with the same period last year.
Crude exports reached 5.32 million bpd last month, which is an 11 percent higher from the previous year but 2.4 percent lower than October.
Experts say that the low oil price has no impact on Russia's output. Russian oil companies have increased profits and output since the weaker domestic currency has protected their business. The depreciating ruble cut costs and taxes for the companies that generate earnings in US dollars but pay most of their expenses in rubles.
Other global energy players continued to struggle with plunging crude prices, as their profits fell. Oil majors BP and Shell announced large job and spending cuts, following a serious drop in second-quarter profits.
READ MORE: Shell cuts 6,500 jobs & investment by 20% over weak oil
Global oil prices have more than halved to $45 per barrel over the past 18 months, not helped by OPEC's decision not to cut crude production despite the glut in the global oil market. The cartel will meet later this week for output policy negotiations which analysts say is likely to remain unchanged.
You can share this story on social media: