Ukraine imposes total flight ban on Russia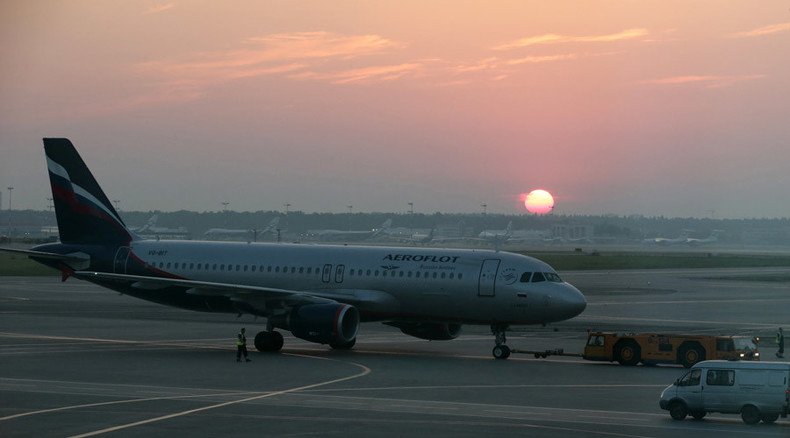 Ukraine has completely closed its airspace to Russian airlines, including overflights, according to Ukraine's Prime Minister Arseny Yatsenyuk.
"Russian airlines and Russian aircraft are not entitled to use Ukrainian airspace anymore," announced Yatsenyuk during a cabinet meeting on Wednesday.
According to Ukraine's Prime Minister, the decision was made because Moscow didn't suspend its ban on Ukrainian airlines. He added that the Ukrainian government has instructed the country's state air traffic service to inform Moscow about the flight ban.
"The prohibition applies to the whole of Russian civil aviation and all of the country's airlines," said the Prime Minister. He added that such a decision was made "due to worsening military and foreign political situation."
Last month, Kiev rejected an offer from the Russian state aviation authority to negotiate the re-opening of air services. Ukraine's government described the Russian offer as "unacceptable".
In October, Russia and Ukraine failed to find a compromise over the air traffic issue in Brussels. Despite Moscow's offer to continue air travel between the countries, Kiev banned all flights from Russia on October 25.
Ukraine banned Russian airlines Aeroflot, Transaero, S7, Red Wings, Gazpromavia, Rossiya and Ural Airlines. UTair was later added to the list.
Russian aviation officials called the move an "an act of madness" and retaliated immediately with their own ban on Ukrainian airlines.
Around 800,000 passengers flew between Russia and Ukraine in the first eight months of 2015 prior to the ban.
You can share this story on social media: