Russia may halt coal supplies to Ukraine over Crimea energy crisis – report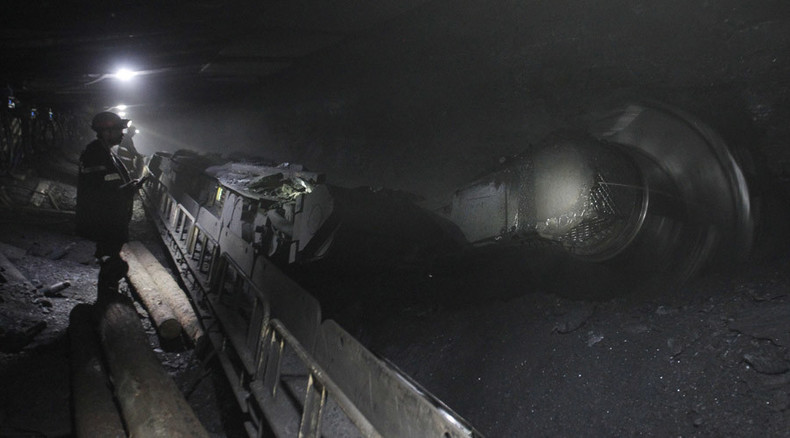 The Kremlin has warned Kiev it could face a possible coal export ban if Ukraine fails to repair power lines supplying energy to Crimea. The information is not official yet, but according to Russian business daily Kommersant, some supplies were cut off on Tuesday.
According to Kommersant's sources in the industry, Russian customs is not letting coke and bituminous coal for power generation into Ukraine. However, there are no problems with coal transit through Ukraine, Kommersant reports.
On Tuesday, Russian Energy Minister Aleksandr Novak accused Ukraine of not repairing sabotaged power lines supplying energy to the Crimean peninsula for 'political reasons'. He warned that in response, Moscow could cut off coal supplies to Ukrainian power stations, which could partly disrupt their output.
READ MORE: Kiev not rebuilding power supply to Crimea for 'political reasons' – Novak
In 2014, Russia exported 5.6 million tons of coal for power generation and 4.8 million tons of coke coal to Ukraine.
Ukraine largely depends on coal supplies from the self-proclaimed independent regions of Eastern Ukraine that haven't been providing reliable supplies since the conflict with Kiev. At present, Ukraine is running its power stations on anthracite and semi anthracites; the alternative supplies came from Russia and South Africa, according to Kommersant.
Last Sunday, Crimea switched to reserve power after transmission pylons in the adjacent Ukrainian Kherson region were blown up, causing a blackout. Nearly 1.9 million people were left partly or fully without electricity.
Crimea gets about 70 percent of its energy from Ukraine. To cut dependence on Kiev, Russia is building a power bridge from the mainland to the peninsula. The bridge will be constructed in two stages.
On Wednesday, Russian President Vladimir Putin ordered the completion of the first stage by December 20. It will provide Crimea with 400 MW of power. The second stage will increase the power to 800-840 MW and is scheduled to be finished next summer. Crimea consumes 1,000 MW per day, according to the Russian Energy Ministry.