Ankara's oil business with ISIS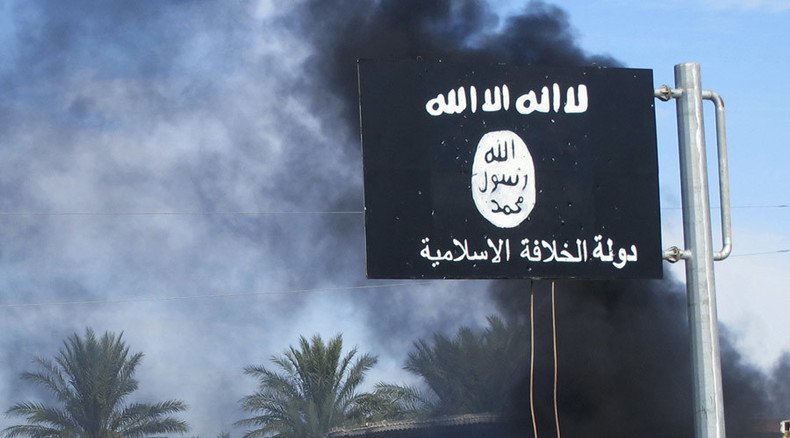 Moscow has accused Turkey of helping Islamic State in the illegal oil trade which helps finance the terrorist group. According to analysts, Russian airstrikes in Syria are disrupting the profitable deals for Turkish middlemen, including Ankara officials.
Turkish social media has posted photos of Turkish President Recep Erdogan's son Necmettin Bilal having dinner in an Istanbul restaurant with an alleged ISIS leader, who it is claimed participated in massacres in Syria's Homs and Rojava, the Kurdish name for Syrian Kurdistan or Western Kurdistan.
There is speculation Bilal Erdogan is directly involved in the black market oil business with Islamic State.
"IS has big money, hundreds of millions or even billions of dollars, from selling oil. In addition they are protected by the military of an entire nation. One can understand why they are acting so boldly and blatantly. Why they kill people in such atrocious ways. Why they commit terrorist acts across the world, including in the heart of Europe," said Russian President Vladimir Putin on Tuesday, after a Turkish F16 downed a Russian Su-24 jet near the Turkish-Syrian border.

Last October, the US Under Secretary for Terrorism and Financial Intelligence David Cohen said Islamic State was earning $1 million a day from oil sales. "According to our information, as of last month, ISIL [now more commonly known as ISIS] was selling oil at substantially discounted prices to a variety of middlemen, including some from Turkey, who then transported the oil to be resold. It also appears that some of the oil emanating from territory where ISIL operates has been sold to Kurds in Iraq, and then resold into Turkey," he said.
According to Russian Prime Minister Dmitry Medvedev, the middlemen in Turkey are not only entrepreneurs, but are Ankara officials. Turkey is protecting Islamic State because of "direct financial interest of some Turkish officials relating to the supply of oil products refined by plants controlled by ISIS."
Russian political analyst Igor Yushkov from the National Energy Security Fund said Moscow's anti-terror operation in Syria makes such business much more difficult.
"Nowadays the truck columns have to disperse and their payload has grown smaller. Before the operation buyers would visit the oilfields themselves, now they have had to organize a new cluster," he told Gazeta.ru. He added that oil extraction will decrease because ISIS lacks qualified specialists.
A member of the expert council of the Russian Oil Industry Union Eldar Kasayev said Islamic State is selling oil at $15–25 per barrel, which is much cheaper than the Brent benchmark, trading at $45-50.
"By reselling it, Ankara has the opportunity to earn extra income and continue to bomb the Kurds, saying its bombing radicals," he said.
LISTEN MORE:
You can share this story on social media: