Air France employees fired over clothes-ripping attack on execs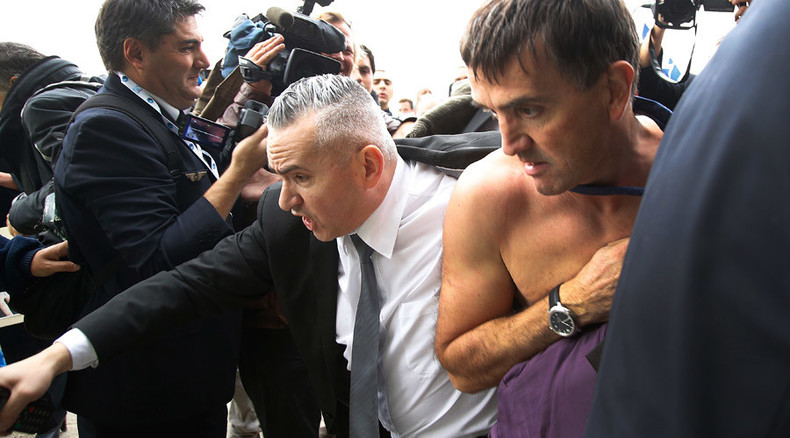 Four workers have been sacked by Air France for assaulting bosses during job cut protest last month.
A fifth worker, who was accused of serious misconduct for attacking managers, is subject to a separate procedure because he is a union representative, the company said on Friday.
The workers are to appear in court on December 2, to face criminal charges in connection with the violence. Air France also said 11 employees have been suspended for two weeks without pay for breaking into the company's headquarters on the day of the incident.
The attacks happened in October when several hundred employees stormed Air France headquarters in Paris. The company's central committee was holding a meeting finalizing a restructuring plan which included 2,900 job cuts. France's largest airline had unveiled the cuts following four consecutive years of losses.
Dozens of protesters stormed the meeting that day. They attacked managers, ripped off their clothes and forced them to flee. Deputy Director for Human Resources Xavier Broseta, naked from the waist up, had to scale a fence to escape the angry crowd. Another executive, Pierre Plissonnier, also had his shirt and jacket ripped.
The executives and the airline later filed complaints with police.
Air France scheduled a council meeting this month while unions have called for a protest against the disciplinary measures.