Egypt to lose $280mn a month from Russia & UK flight bans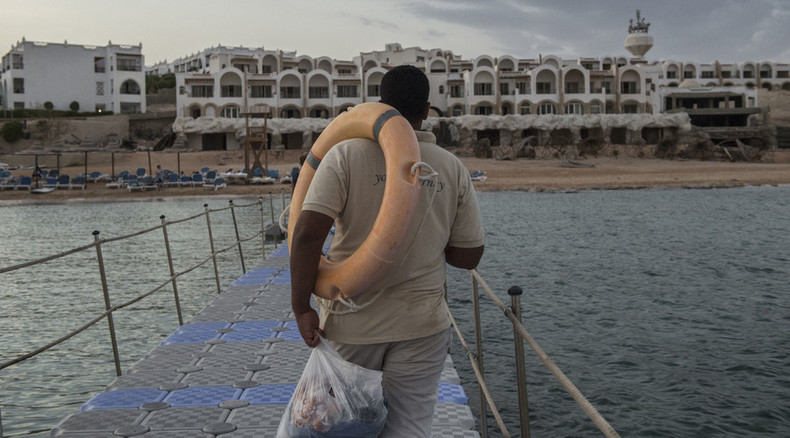 Cairo will lose hundreds of millions of dollars every month until Moscow and London lift flight suspensions, Egypt's Tourism Minister Hisham Zazou said on Wednesday.
Several countries have imposed flight bans over fears terrorists were responsible for the October 31 airplane crash in the Sinai Peninsula that killed 224 Russian tourists and crew.
Russian and British tourists accounted for two-thirds of tourism traffic to Sharm al-Sheikh, while Russians made up half the tourists visiting another Red Sea destination – Hurghada, Zazou told Reuters.
Zazou blamed the Western media for the negative coverage of the plane crash, saying he planned a $5 million public relations campaign to promote Egypt in the UK and Russia.
Kremlin's Chief of Staff Sergey Ivanov said on Tuesday that flights to Egypt were halted for at least several months. According to him, it's impossible for Egypt to radically change the security system in a short time.
Ivanov said security needed to be improved not only in the tourism hub of Sharm al-Sheikh but also in Hurghada and Cairo - "in those places where Russian planes fly."
Many Russian tour operators are facing bankruptcy over refunds to tens of thousands of tourists. Money has already been spent to charter aircraft which can no longer fly to Egypt, according to a spokeswoman for the Russian tourism industry union Irina Tyurina. The industry estimates the potential losses as 1.5 billion rubles (more than $23 million), she added.
Prime Minister Dmitry Medvedev has instructed the government to help tour operators survive the flight suspension. Even before the Egypt crash, the Russian tourism industry had been hit hard by the ruble depreciation.