Beijing allows free conversion between yuan & Swiss franc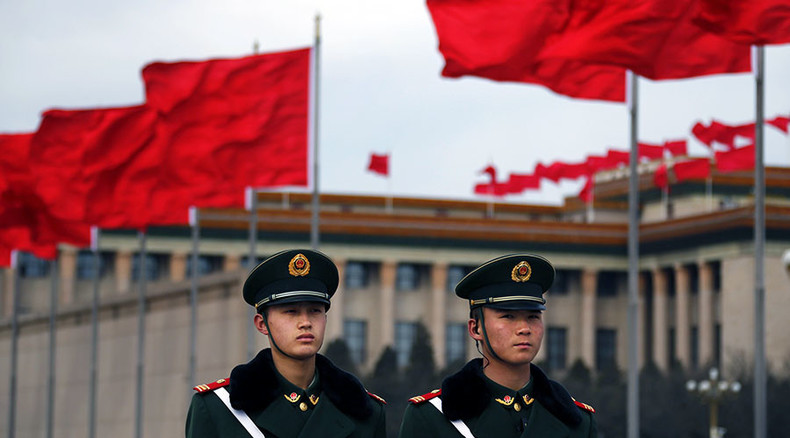 China has allowed direct trading between the yuan and the Swiss franc, in a further effort to bolster its national currency's presence on the world stage by making it freely usable.
Starting Tuesday, the two currencies can be traded directly on the China Foreign Exchange Trade System, the People's Bank of China (PBOC) said in a statement.
Previously, traders had to exchange the currencies through the US dollar, and that procedure could add to transaction costs.
"This is an important step in strengthening bilateral economic and trade connections between China and Switzerland," said PBOC. The move would cut trading costs for the two countries, according to the bank.
Currently, major global currencies like the US, Australian and New Zealand dollars, the British pound, the Japanese yen, the euro and the Russian ruble can be directly converted into yuan.
The central banks of China and Switzerland signed a pact in January to establish a yuan trading center in Zurich in order to increase the number of European transactions in yuan. In 2014, the banks signed a three-year agreement on a $24 billion (150 billion yuan) currency swap to boost trade.
China's Central Bank started a global payment system last month to provide cross-border transactions in yuan. The system is expected to significantly reduce the cost and time for money transfers.
The yuan became the fourth most-used currency for cross-border payments in August, with more than 100 countries using it for transactions.
READ MORE: IMF ready to add yuan to reserve currency basket
China is also targeting the yuan's reserve currency status at the International Monetary Fund. Last month, the IMF signaled that it is about to green light the inclusion of the Chinese yuan in the reserve basket of currencies. It will decide this month whether to expand the current composition (US dollar, euro, yen and British pound) of Special Drawing Rights (SDR) by adding the yuan.
LISTEN MORE: