IMF ready to add yuan to reserve currency basket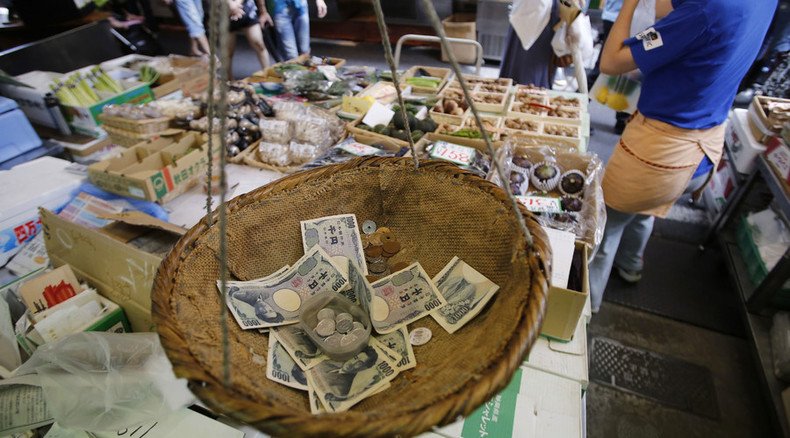 The International Monetary Fund is about to give a green light to the inclusion of the Chinese yuan to the reserve basket of currencies. The final decision is due in November.
"Everything is on course technically and there is no obvious political obstacle. The report leans clearly towards including the RMB [yuan] in the basket but leaves the decision for the board," an IMF official told Reuters, preferring not to be named.
"There is no real discussion, no obstacles, all seems on course," another official added.
The IMF will decide in November whether to expand the current composition (US dollar, euro, yen and British pound) of Special Drawing Rights (SDR) with another currency.
The yuan has become the fourth most-used currency in global payments with a 2.79 percent share in August, surpassing the yen, according to the Society for Worldwide Interbank Financial Telecommunication (SWIFT).
China has made several steps to make its currency meet the SDR criterion of being "freely usable". Last Friday, the People's Bank of China decreased interest rates for the sixth time this year - 4.35 percent from 4.6 percent. At the same time the one-year deposit rate was cut to 1.5 percent from 1.75 percent.
The US and Japan that have been the main obstacle to the yuan being included to the basket, are unlikely to thwart the deal, Eswar Prasad, a professor at Cornell University and former head of the IMF's China Division told Reuters.
"I think it will be very difficult for the IMF, especially given all that China has done this year, to deny China the prize it really wants," he said.
According to Reuters, France and the UK have already backed the yuan's inclusion in the reserve currency basket, while countries like Germany and Italy are ready for the move, saying it depends on the technical criteria.
In mid-August, the IMF praised China for progressively devaluing its currency against the US dollar. According to the IMF the devaluation of the yuan allows the market to play a greater role in determining the exchange rate. However, the fund stressed that the devaluation would not affect its decision on the introduction of the yuan to the list of reserve currencies.
LISTEN MORE:
You can share this story on social media: