Gulf States to lose $275bn in oil exports this year – IMF's Lagarde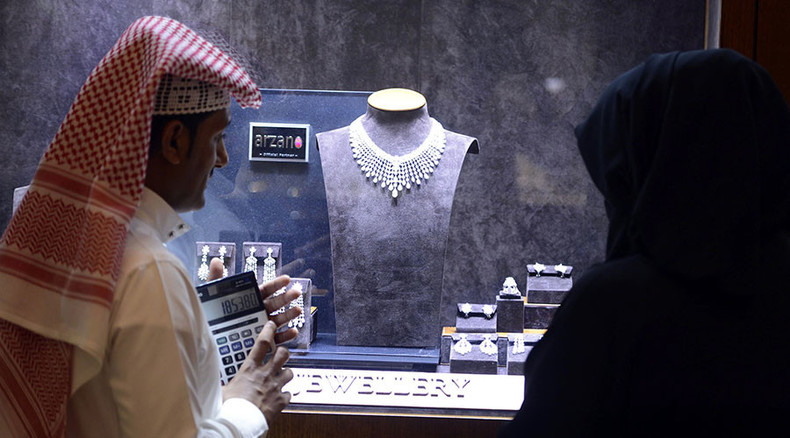 The crude exporting countries of the Gulf Cooperation Council (GCC) are expected to lose $275 billion in revenue this year due to falling oil prices, according to the International Monetary Fund (IMF) chief Christine Lagarde.
"At the moment, a large share of fiscal and export revenues in the GCC come from oil. With oil prices having declined sharply since mid-2014, export revenues are expected to be nearly $275 billion lower in 2015 than in 2014," she said, speaking at a meeting in Qatar with the finance ministers and central bank governors of the GCC.
"The fiscal and current account balances in the region are deteriorating sharply, with the fiscal balance projected by the IMF to be a deficit of 12.7 percent of GDP in 2015," she added.
The GCC is comprised of Bahrain, Kuwait, Oman, Saudi Arabia, Qatar, and the United Arab Emirates. With Gulf state economies largely dependent on oil exports; global benchmark Brent has fallen in price from $115 a barrel in June 2014 to currently below $50 per barrel.
"Growth is also expected to slow, with IMF projection suggesting 3.2 percent in 2015 and 2.7 percent in 2016, compared to 3.4 percent in 2014," Lagarde added.
The Gulf states have managed to accumulate "financial buffers" that would help GCC to avoid the need for a sudden or disruptive adjustment in fiscal policy, she said.However, while oil prices are highly unlikely to rise in the coming years, all GCC member states will have to change their fiscal policy.
The possible measures vary from country to country, but they have one thing in common – austerity. According to Lagarde, this includes "an expansion of non-oil tax revenues; raising energy prices which are still well below international norms; firm control of current spending, particularly on public sector wages; and a review of capital expenditure."