Aviation watchdog u-turn on Boeing 737 ban in Russia - industry insider
Published time: 6 Nov, 2015 15:07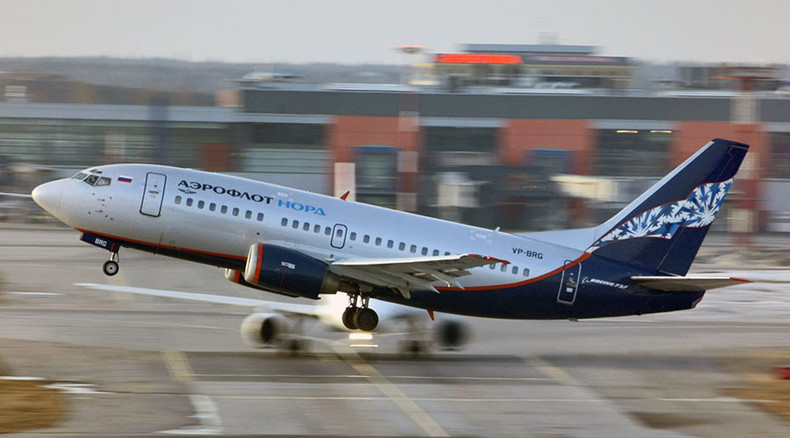 The Interstate Aviation Committee (IAC) has overturned a decision to revoke licenses of all Boeing 737 jets operating in Russia, according to the co-owner of Russia's S7 airline Natalya Fileva.
On Thursday, the IAC suspended the licenses of all Boeing 737 airliners over safety concerns.
The Boeing representative in Russia Elena Aleksandrova called the move absurd and said the company was surprised.
The Boeing737 is the most popular civil aircraft in the world, with more than 8,700 models built since 1966.
The US plane maker intends to remove all doubts about 737 safety, said Boeing Russia/CIS President Sergey Kravchenko.
"We believe that this is one of the safest types of aircraft," said Kravchenko an interview with Rossiya-24 TV channel.
On Friday, Boeing representatives are meeting the heads of the Federal Aviation Service of Russia. Kravchenko hoped that organization which imposed the ban, the Interstate Aviation Committee (IAC), would attend. The IAC aviation safety watchdog oversees all the CIS countries.
In recent there have been two major crashes involving Boeing 737s. In 2008 pilot error caused the death of 88 people on board a plane flown by the airline Aeroflot-Nord. A second crash in Kazan in 2013, which killed 50 people, is still under investigation.
The IAC has not confirmed overturning the Boeing ban.