Russia-Turkey annual trade could reach $100bn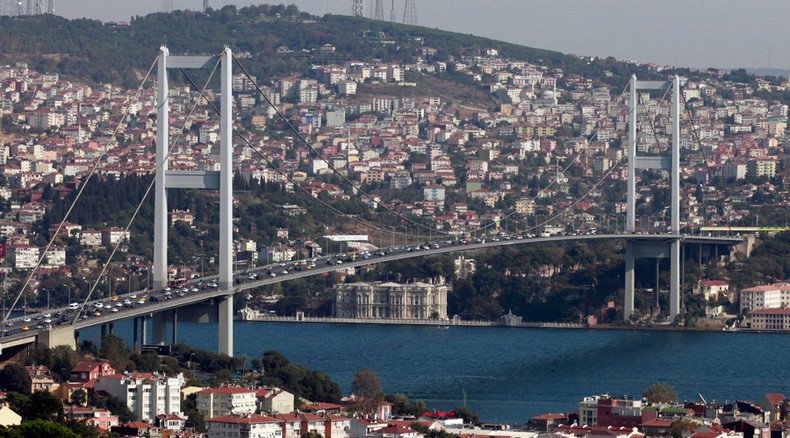 Trade between Russia and Turkey could reach $100 billion as joint projects like Turkish Stream and the Akkuyu nuclear power plant become the engines of economic cooperation, says Russian Deputy Foreign Minister Alexei Meshkov.
"Our goal is to achieve trade of $100 billion, and it is attainable, because our economies are complementary, and a lot can be done. And, of course, projects such as the Akkuyu nuclear power plant or Turkish Stream should be engines of development of our trade and economic relations," he said on Thursday.
Turkish President Recep Tayyip Erdogan, when meeting President Vladimir Putin last month in Moscow, said he wanted trade between the two countries to reach $100 billion by 2023. He noted positive progress in trade between Turkey and Russia, saying it was estimated to be over $30 billion at the end of 2014.
In 2010, Moscow and Ankara signed an agreement to construct and operate the Akkuyu nuclear power plant in the Mersin province of Turkey. The $20 billion project will become the first nuclear power plant in the country. Turkey is interested in developing its own generating capacity. The construction of the Akkuyu nuclear power plant with a capacity of 4800 Megawatts will enable Ankara to reduce the cost of power generation and energy costs. The first unit of the power plant is expected to be completed in 2020, and be fully commissioned in 2023.
Another major project for the two countries is the Turkish Stream pipeline which is to deliver Russian gas to Turkey via the Black Sea. The construction of the pipeline which was scheduled to begin in June was delayed as the parties failed to reach an intergovernmental agreement.
READ MORE: Putin: Energy is 'locomotive' of Russia - Turkey economic cooperation
Turkey does not have people authorized to sign the relevant agreements prior to the November parliamentary elections, Russia's Foreign Minister Sergey Lavrov said on Wednesday. The agreement on the Turkish Stream construction might be maintained when the new government is formed in Turkey, Lavrov added.
READ MORE: Gazprom, Ankara agree to start Turkish Stream gas deliveries in Dec 2016
In December, Gazprom and Turkey's Botas signed a memorandum of understanding over the construction of Turkish Stream. With a capacity of 63 billion cubic meters (bcm) of gas annually, about 16 bcm of that will be used by Turkey and the remaining 47 bcm will go to a hub on the Greek - Turkish border to be transported onwards to Europe. The first line of Turkish Stream will cost $2.9 billion and is expected to meet the growing demands of the Turkish market.
You can share this story on social media: