Flydubai starts flights to Russia's Novosibirsk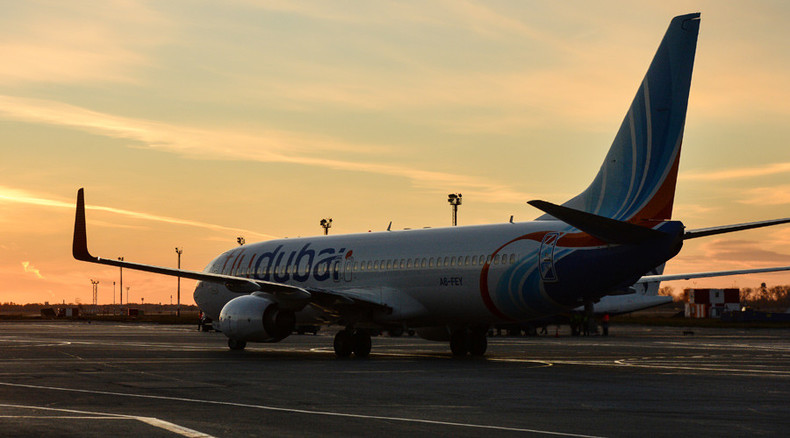 The Dubai-based budget airline flydubai plans to open routes to all Russian cities with populations over a million. The airline says plans are about 90 percent complete, and has added three flights per week to Russia's third biggest city, Novosibirsk.
Flydubai now has routes to ten Russian cities: Yekaterinburg, Kazan, Krasnodar, Mineralnye Vody, Moscow, Rostov-on-Don, Samara, Ufa, Nizhny Novgorod and now Novosibirsk.
"We will continue to increase our flights and destinations in Russia, as it is part of our strategic planning," Jeyhun Efendi, flydubai Senior Vice President for Commercial Operations told RIA Novosti.
"In 2016 there are plans to expand to other cities in Russia," he said adding that the airline is operating in all the Russian cities it is permitted to.
Efendi said flydubai is interested to link Dubai with all major Russian cities with a population over a million and almost 90 percent of the plans have already been completed; the company intends to expand to St. Petersburg and Russia's Far East.
The Director General of the Novosibirsk's Tolmachevo Airport, Evgeniy Yankilevich considers flydubai's arrival in Novosibirsk a significant event, particularly since it comes at a difficult time for international aviation in the Russian market.
"A world-class brand has come to our city. This underlines the attractiveness of Novosibirsk and its region to airlines and also gives residents of the Siberian Federal District an opportunity to take advantage of a huge network of one of the world's major hubs, Dubai," said Yankilevich.
Flydubai plans to carry 9 million passengers in 2015, and currently flies to 90 destinations in 45 countries.