Kremlin doesn't rule out Transaero bankruptcy, will help 10,000 employees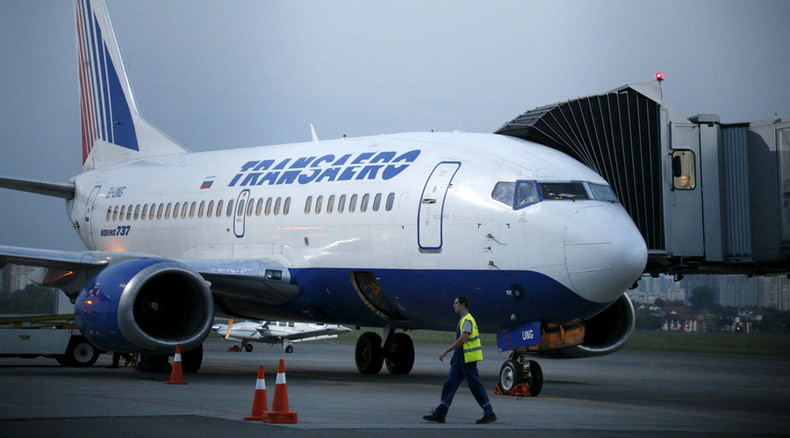 The deadline for the takeover of Transaero, Russia's second-biggest airline, by Aeroflot has elapsed, says Deputy Prime Minister Igor Shuvalov. As another rescue plan is being considered, bankruptcy for the carrier is still a possibility, he added.
"The main condition that the government should accept is that we do not have to save the company, but we have to take care of the people," said the minister. Shuvalov is referring to the more than 10,000 Transaero employees that may lose their jobs.
"Even if the situation doesn't turn out good for the company, in any case, people will not be left without support. We will deal with it seriously," said Shuvalov.
He also said that the government, if necessary, will help Aeroflot to refund or exchange tickets sold by Transaero. "There should be no defrauded customers," he added.
As of 11:00 GMT on Wednesday, Transaero shares had fallen 12.7 percent on the Moscow Exchange. After Shuvalov's announcement company stock was down 20 percent.
On Tuesday, the Russian Minister of Transport Maxim Sokolov was also not ruling out bankruptcy for Russia's largest private airline.
At the beginning of September, Aeroflot said it intended to acquire a 75 percent stake in Transaero, which has about a $4 billion debt. Aeroflot's main shareholder is the Russian state, which owns 51 percent stake in the carrier.
Transaero was founded in 1990 as a joint stock company and is considered by German Research Center JACDEC as one of the safest airlines in the world.