Ukraine to resume buying Russian gas as EU pumps $500mn into Kiev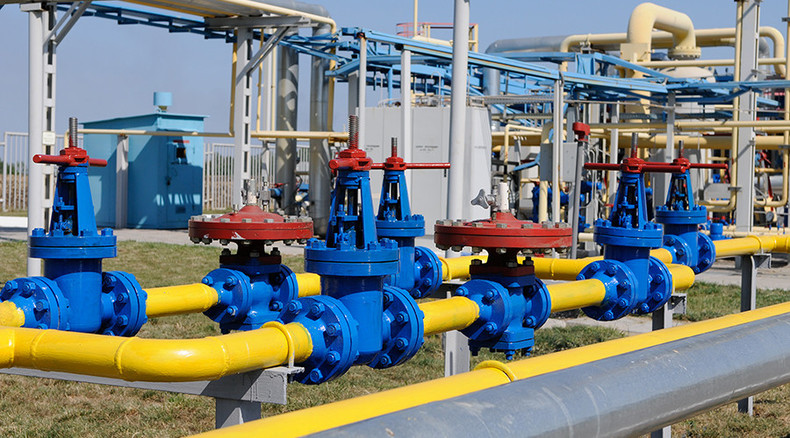 Russia and Ukraine have agreed to resume gas shipments after months of squabbling over prices. With $500 million from the EU, Kiev can buy 2 billion cubic meters for the winter season. But Gazprom warns Ukraine may still run out of gas before winter ends.
Following rounds of trilateral and bilateral negotiations over the past few months, the EU Commission, Moscow, and Kiev have agreed on terms for gas supplies to Ukraine for the upcoming winter period. From the 1st of October through the end of March 2016, Kiev is expected to buy 2 billion cubic meters.
READ MORE: Kiev pays for Russian gas with 'negotiations' – Ukraine finance minister
"After the [initialed protocol] document is signed, Ukraine will start buying our gas. We expect the purchase to begin on October 1," Russian energy giant Gazprom's chief executive, Aleksey Miller, said after Kiev and Moscow initialized the binding protocol.
Russian Energy Minister Aleksandr Novak and Ukrainian Energy Minister Volodymyr Demchyshyn have agreed that Kiev will pay a reduced price of $232 (€207) per thousand cubic meters of gas during the period covered by the agreement. Russian Prime Minister Dmitry Medvedev earlier signed a resolution dropping the gas price for Ukraine from $252 per thousand cubic meters.

The EU has agreed to allocate $500 million to Ukrainian Naftogas in the near future to ensure gas stores of 2 billion cubic meters, Novak told reporters early on Saturday.
LISTEN MORE:
"The European Commission continues its efforts towards organizing, through European and international financial institutions, the necessary financing for gas purchases by Ukraine during the winter period, as part of which at least 500 Million US $ should be available by the end of this year," the European Commission said in a statement.
According to the Wall Street Journal, the tentative deal was also made possible by a $1 billion financing package provided by international financial institutions led by the World Bank in order to help Ukraine and its energy giant OAO Naftogaz fill up its natural gas-storage facilities.
After the Friday talks, the document was submitted to the respective governments for confirmation. Another major development is expected next week, when a trilateral agreement involving the European Commission is due to be signed separately. Demchyshyn told reporters that it might be signed "sometime next week."

Under the initial protocol, the Ukrainian side commits to re-establish natural gas transit through its territory to the EU, "including via injecting 2 bcm of natural gas into underground storage still [sic] in October 2015," the European Commission's statement said.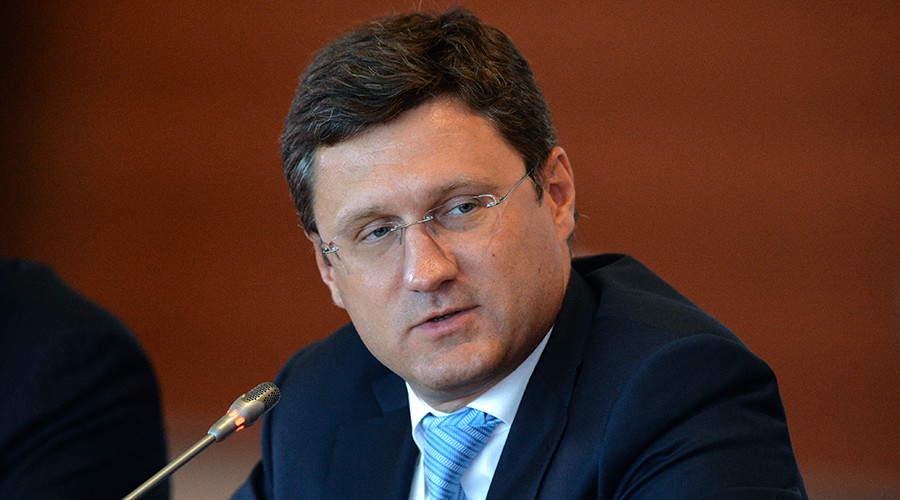 "The Russian Government commits to lowering the gas price to Ukraine, by means of decreasing the export duty, to a competitive level comparable to the neighboring EU countries both in the 4th quarter 2015 and in the 1st quarter 2016," according to the statement.
Ukraine needs extra winter funding – Gazprom CEO
The Ukrainian government hopes that the 2 billion cubic meters agreed on will last until the end March. However, Gazprom's CEO has warned that it may run out of gas before the period agreed upon ends.

"Our assessment is that Ukraine will need anywhere from 5 to 7 billion cubic meters [bcm] of gas from October 1 to March 31," Miller said.

There is a possibility, according to Miller, that Ukraine "may receive extra funding of up to $800 million," TASS news agency reports.

"But even that sum is not enough for getting through an unusually cold winter," Miller said.
The European Commission estimates that Ukraine will require an additional 9 - 12 billion cubic meters of gas this winter.
"It will depend on consumption, and consumption will depend on temperatures. According to last year's experience, Ukraine next winter may need an extra nine to twelve billion cubic meters of gas. But it will all depend on the weather," an exclusive source in the European Commission told the news agency.

"The other amounts of gas will be determined by Ukraine's Naftogaz on the basis of market economy principles," he added.

The news agency has also learned from the same source that the European Commission and "international financial institutions by the end of the year would lend Ukraine an extra $500 million."

Moscow suspended gas flows to Ukraine in July after Gazprom said Kiev had failed to make prepayment for future supplies. Around half of Russia's gas exports to Europe pass through Ukraine. The current deal would thus also ensure safe gas transit to Europe during winter period.
READ MORE: Nord Stream expansion to Europe will leave Ukraine in $2bn hole – PM Yatsenyuk
You can share this story on social media: