Another crash halts trading on Russian Stock Exchange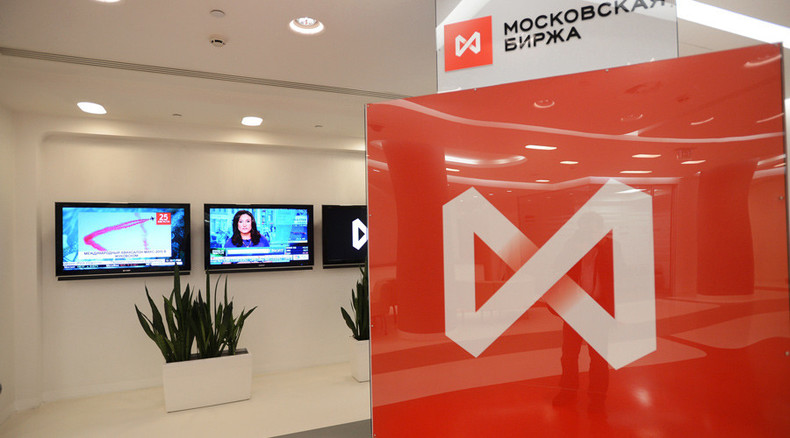 The Moscow Exchange resumed trading on the derivatives market at 12:40am MSK after being down for over two hours. Trading was halted at 10:25am due to what the bourse described as a system reboot. This is the fourth tech crash on the exchange this month.
The exchange resumed derivatives trading at 11:45am MSK, but then halted trading for the second time.
"At the moment, there may be problems with the removal of applications on the derivatives market," the exchange said in a statement.
"At 10:25am MSK trading on the derivatives market will be suspended for a technical reboot of the trading system's data center. The time of resumption of trading will be announced," it added.
The main indices continued trading without interruption. The dollar-denominated RTS Index was down 0.87 percent, while the ruble-traded MICEX was trading 0.56 percent lower, as of 6:30pm MSK.
READ MORE: Russian Stock Exchange back on track after another hiccup
Last week, the RTS index dropped by almost 40 points in the space of a minute during trading for no apparent reason. The index went down from 820.91 to 781.92 points at 7:11 GMT, and stopped being broadcast online and on trading systems. The exchange was restored after an hour.
This is the fourth technical glitch on the Moscow Exchange this month. Trading had to be halted for two hours on September 8 due to a fault with the exchange's computer server.
READ MORE: Moscow Stock Exchange resumes trading after 2-hour halt
A week before that, trading on all markets was stopped for an hour due to a similar technical issue. Overall, Russia's biggest exchange has had seven problems resulting in suspension of trading this year.
You can share this story on social media: