Moscow Stock Exchange resumes trading after 2-hour halt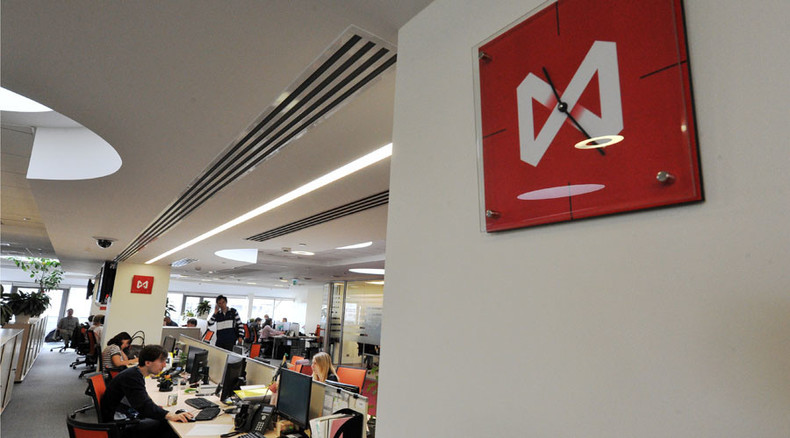 Trading was suspended on the Moscow Stock Exchange at 12:00 GMT on Tuesday due to the unstable operation of the computer server, according to a bourse representative. The Exchange resumed trading at 14:00 GMT using a backup after the failure of the network equipment.
"There was an emergency situation. The resumption of trading will be announced later," said a representative of the exchange after trading was halted.
The Moscow Exchange's website was offline for one hour. The website's home page had a statement posted at 12:25 GMT: "Dear clients, trading on Moscow Exchange markets were halted due to network equipment failure. The exchange is planning to restart the trading on the backup infrastructure. We apologize for the inconvenience."
The main indices were trading higher on Tuesday. The dollar-denominated RTS index was up over two percent, while the ruble-traded MICEX was gaining over one percent, before trading was suspended.
As trading resumed, the RTS was up 2.18 percent and the MICEX was 0.85 percent higher, as of 15:30 GMT.
Last week the exchange halted trading for an hour on all markets due to technical problems.