Russian Stock Exchange back on track after another hiccup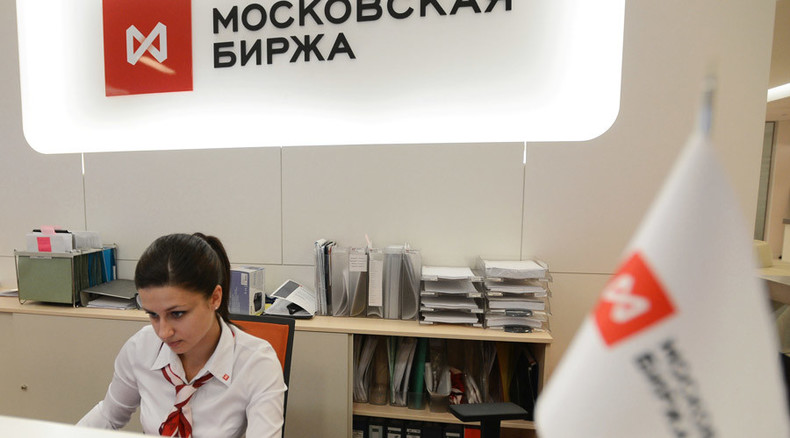 At the start of Wednesday's trading, the Moscow Exchange had to stop updating prices on the dollar-denominated RTS index day due to a technical problem. The bug didn't impact trading, according to a spokesman for the Exchange.
The RTS index dropped by almost 40 points in a minute without any apparent reason. The index plummeted from 820.91 to 781.92 points at 7:11am GMT, when the index suddenly stopped being broadcast online and onto trading systems. The service was restored after an hour.
This is the third technical problem on the Moscow Exchange this month. Trading had to be halted for two hours on September 8 due to a fault with the bourse's computer server.
READ MORE: Moscow Stock Exchange resumes trading after 2-hour halt

A week earlier on September 1, trading on all markets was halted for an hour due to a similar technical issue. Six times this year Russia's main bourse has had problems leading to the suspension of trading.