Fed doing nothing keeps ruble afloat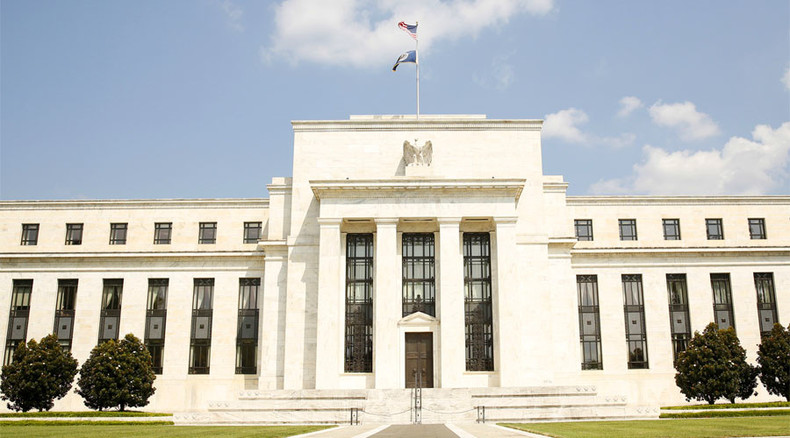 The US Federal Reserve's decision to keep interest rates unchanged at 0-0.25 percent is likely to support the ruble and crude oil.
"Recent global economic and financial developments may restrain economic activity somewhat and are likely to put further downward pressure on inflation in the near term", the Fed said in a statement on Thursday.
"The committee expects inflation to rise gradually toward two percent over the medium-term as the labor market improves further and the transitory effects of declines in energy and import prices dissipate," it added.
While the Fed's inaction is likely to appease domestic markets, keeping the rates unchanged is also good news for the Russian ruble, oil and other emerging economies and their currencies, as the dollar strengthening and massive capital outflows were delayed.
As of 08:15 GMT on Friday, the Russian currency is trading slightly higher against the dollar at 65.4 rubles. Overall, the ruble has gained seven percent against the greenback since August 24.
After a significant two-dollar jump on Thursday, Brent crude is slightly losing momentum on Friday, trading at $49.20 per barrel.
Overall, markets did not appear surprised by the Fed's decision.
"The market in recent days came to a consensus that the Fed will refrain from an increase, so the impact on the markets will be moderate," said Renaissance Capital chief economist for Russia and CIS countries Oleg Kuzmin in an interview with Russian business media RBC.
The current US key rate of 0-0.25 percent has been held for six years, the next Fed meeting is scheduled for October 27.