Ruble rallies amid global uncertainty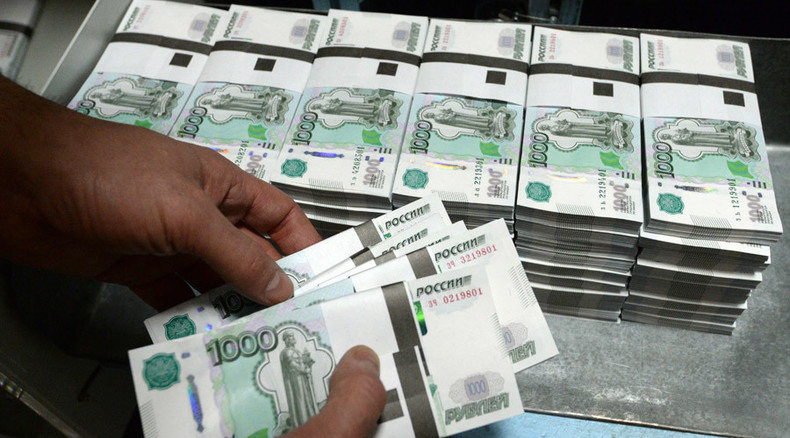 The Russian ruble strengthened on Thursday, trading at 65.36 to the US dollar and 73.96 to the euro on the Moscow Stock Exchange as of 08:00 GMT.
Overall, the Russian currency has gained seven percent since its lowest rate of 71 rubles against the greenback on August 24.
Analysts say the ruble's rebound is on the back of investor reaction to current global market turmoil caused by struggling China, the US Federal Reserve's possible interest rate hike and overreaction to cheap oil.
Brent futures were up 61 cents Wednesday at $48.36 per barrel. West Texas Intermediate (WTI) was trading 72 cents up at $45.31 a barrel.
READ MORE: US interest rate hike likely by end of 2015 – US Fed
"Volatility is likely to prevail, fueled by uncertainty about China and the timing of the Fed's rate hike, which will continue to set the tone for oil prices and for the ruble," Piotr Matys, a London-based emerging markets foreign exchange strategist at Rabobank, told Bloomberg.
Experts also point to another factor for the Russian currency's surge. Russian oil majors Lukoil and Rosneft whose contracts are linked to the US dollar have started buying rubles.
Global markets are holding their breath ahead of the Fed's decision on Thursday on whether to raise the interest rate or stay put. Markets are betting against what would be the first US rate hike in nine years and are trading higher on Wednesday.