Brazil raises taxes and cuts spending as recession hits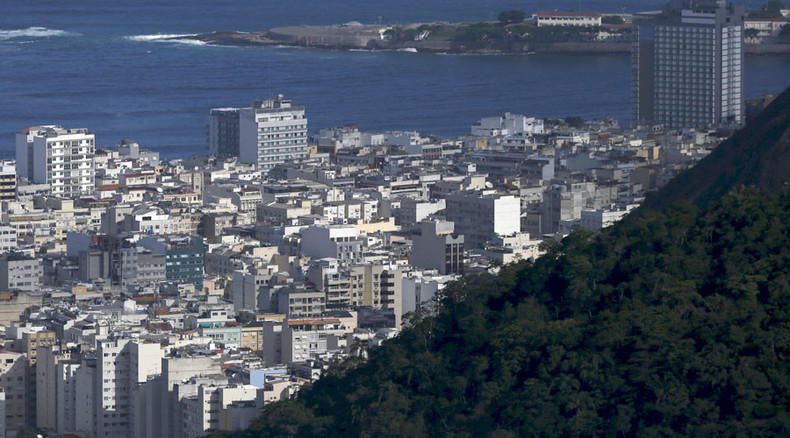 The Brazilian government has announced plans for $7 billion in spending cuts and $8 billion in additional taxes aimed at plugging the hole in the country's 2016 budget.
The austerity package is designed to balance the harsh economic downturn of the seventh-largest economy, whose sovereign credit rating was cut to 'junk' status last week.
The measures are going to freeze public sector salaries, cut jobs, eliminate ministries and axe social programs.
Brazil officially entered recession last month. The country's GDP grew by only 0.1 per cent last year and is predicted to fall by 1.49 per cent in the near future. Commodity prices are falling and oil major Petrobras is involved in a corruption scandal.
READ MORE: Brazil's credit rating cut to 'junk'
"We must cut the deficit of $8 billion and manage a favorable balance of $9 billion. Overall, these measures will cost us $17.3 billion," said Brazilian Planning Minister Nelson Barbosa following the announcement.
"We know this effort to cut spending will only take us so far, so as would happen in any country in the world in a moment of reduced economic activity and tax income, you have to seek out other resources," said Brazilian Finance Minister Joaquim Levy to Bloomberg.
Brazil needs to pair austerity with an agenda for growth - tax reform, more trade, slashing horrid bureaucracy. Gotta show a bright future

— Brian Winter (@BrazilBrian) 13 сентября 2015
READ MORE: Petrobras CEO, 5 top managers resign amid Brazil's biggest corruption scandal
The government's attempt to pull the economy out of recession includes cutting the number of government ministries from 39 to 29, trimming 1,000 public sector jobs and freezing pay raises for the remaining state employees.
The plans must have the approval of the Brazilian Congress before they are implemented.