Wall Street surges after six days of losses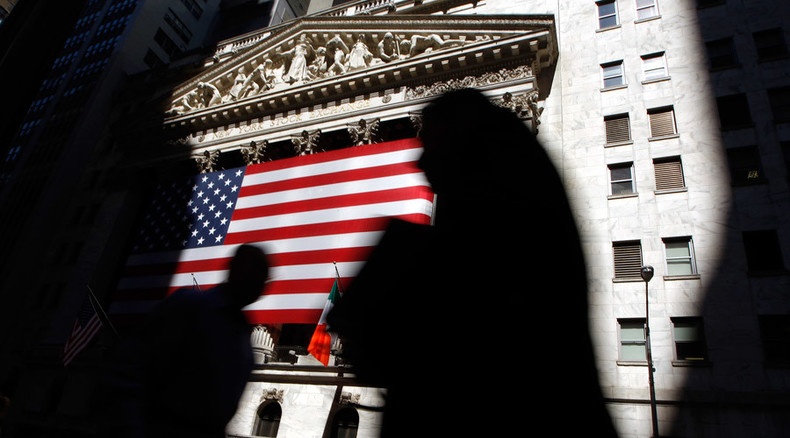 New York Stock Exchange indices soared from the opening minutes of trading on Wednesday. The Dow Jones Industrials and the S&P each gained almost four percent and the Nasdaq closed 4.24 percent higher.
But after the previous day's collapse, traders remained cautious. The Dow Jones was up 440 points at one point on Tuesday, but lost over 600 points in the final hours, finishing over 200 points in the red, down 1.29 percent.
READ MORE: US stocks crash and burn in final hour of trade
"Given the volatility, you cannot expect the way we open the market is the way we'll close the market," said Jasper Lawler, London-based market analyst at CMC Markets told Bloomberg "Yesterday just goes to show that."
Peter Cardillo, chief market economist at Rockwell Global Capital in New York, also urged caution.
"These types of swings are typical when the market behaves in a way that is a real test of nerves and there is a lot of ongoing uncertainty," he told Reuters.
READ MORE: Global markets down over Fed rate hike uncertainty
The recent turmoil in global markets sparked by growth concerns has reduced expectations for the Federal Reserve to increase interest rates as soon as next month.
Before trading on Wednesday, the Dow Jones was in correction having lost over 14 percent since its peak in May. The Dow had also had six consecutive losing sessions, plunging almost 11 percent in that time.