US stocks crash and burn in final hour of trade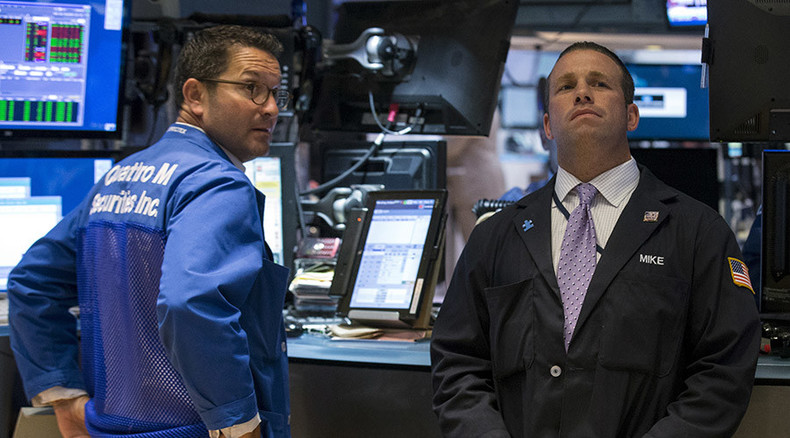 On opening bell, Wall Street surged upward by two percent on news of an interest rate cut by China. US stocks stayed in positive territory for much of the day until collapsing in the closing hour, making Tuesday the sixth straight day of losses.
The Dow Jones was up 440 points at one point during the day, but lost over 600 points in the final hours, finishing over 200 points in the red, down 1.29 percent.

The S&P 500, which entered a correction on Monday, erased early gains closing 1.35 percent down.
READ MORE: Chinese markets crash again in biggest collapse in 20 years
Nasdaq fared better than other US indices, as technology companies like Apple, Facebook and Netflix finished higher. However, the tech index also saw its gains evaporate later on, finishing down 0.44 percent.

The overall drop in US stocks deflated hopes of a relief rally earlier on Tuesday, as European markets surged on news of an interest rate cut by China's central bank, renewing volatility on the global financial markets.
READ MORE: Global stocks surge as China cuts interest rates
The People's Bank of China lowered its interest rates for the fifth time since November in an attempt to stabilize the country's faltering stock market. The key Shanghai Composite Index has dropped 22 percent in its worst four-day rout in nearly 20 years.

Fear of a China slowdown has rattled investor's nerves, sparking a panicked selloff on the global financial markets.
LISTEN MORE: