Crude price low on high supply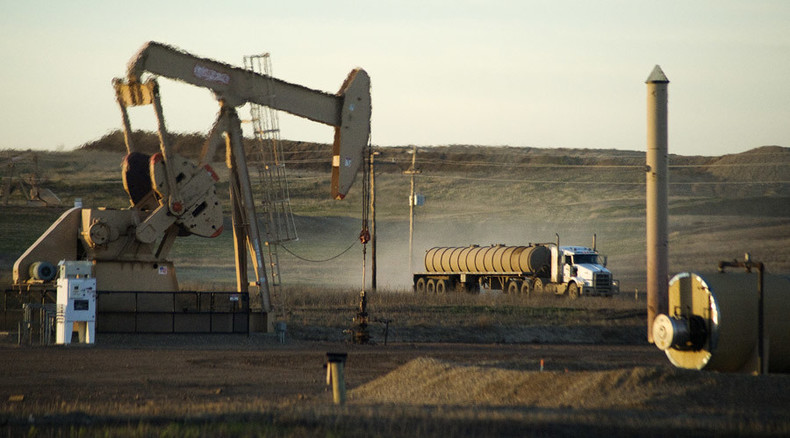 Oil markets opened weaker on Thursday, with US WTI crude hitting new lows of $40.21 a barrel and the Brent benchmark at $46.35. Prices are down because of higher US production adding to the growing global oil glut and falling demand in Asia.
WTI tumbling to levels last seen at the time of the 2008 financial crisis has forced US indices sharply lower for the fourth day straight on Thursday, with the Dow Jones down almost 200 points in early trading.
Oil prices were under pressure after the surprise 2.6 million-barrel increase in US crude inventories. Last week the stockpile rose to 456.21 million barrels as imports increased to their highest level since April, according to the government's Energy Information Administration.
READ MORE: Crude near 6yr low on gloomy Japan data, US & OPEC output
Another factor is global oversupply and the world's biggest crude exporter OPEC pumping at record levels. OPEC's kingpin Saudi Arabia exported 7.365 million barrels per day (bpd) in June, up from 6.935 million bpd in May.
China's economic slowdown has also contributed to falling oil prices due to fears of falling demand from the world's biggest energy consumer.