Crude near 6yr low on gloomy Japan data, US & OPEC output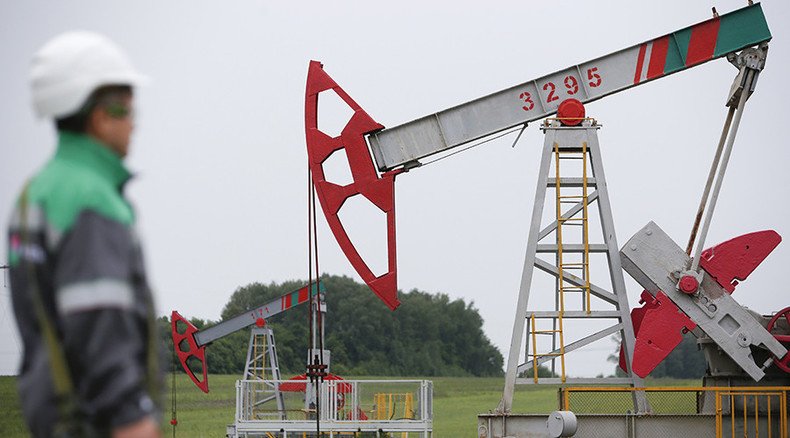 Oil prices slid close to six-year lows Monday, with Brent trading at $48.40 per barrel and WTI at $41.68. Analysts attribute the fall to Japan's weak economic data, new drilling rigs in the US and fears of a production boost by OPEC.
Although crude managed to recover some losses in afternoon trading, experts say prices could drop to $45 a barrel in the near future.
READ MORE: Black sea: IEA warns of biggest oil oversupply in 17yrs
The second quarter contraction of GDP in Japan, Asia's second-biggest economy, added to fears of falling oil demand. The country's economy shrank at an annualized pace of 1.6 percent in April-June as exports slumped and consumers cut back spending. The slowdown is a setback for Prime Minister Shinzo Abe's stimulus program aimed at pulling the country's economy out of decades of deflation.
Another factor keeping oil prices under pressure is a fourth week of more drilling rigs in the US. The number US oil rigs operating is the highest since May despite the recent rout in prices.
READ MORE: July OPEC output hits 3yr-high as Iran oil returns to market
The Organization of Petroleum Exporting Countries (OPEC) is also expected to boost crude production despite the glut in the global oil market. Production will only increase once sanctions on Iran are removed.
You can share this story on social media: