Greek economy unexpectedly grows - despite negative forecasts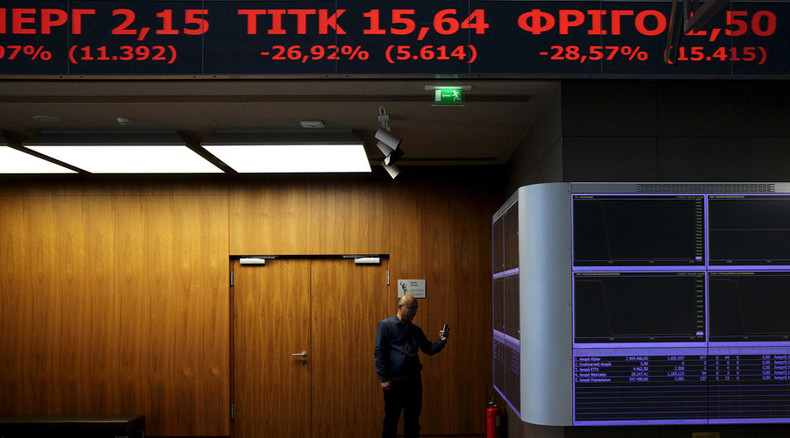 Greece's GDP grew 0.8 percent in the second quarter, according to The Hellenic Statistical Authority. The growth came as a surprise to Bloomberg-surveyed analysts, who had predicted a 0.5 percent contraction.
In year-on-year terms the Greek economy grew even more, at 1.5 percent. However, the report covers the period that came immediately before the imposition of capital controls, in which Greek banks and the stock exchange were shut down. The exchange has since been reopened and banks are now working partially.
The positive news comes as a final accord on providing Athens €86 billion bailout seems to have been reached. However, there are still two stumbling blocks to loans being disbursed.
READ MORE: Berlin calls Greek bailout 'insufficient' as Athens struggles to reach consensus on terms
Greece's left-leaning Syriza government, torn by infighting, needs to ratify the deal and give a thumbs-up to Eurozone ministers, who are meeting Friday to decide whether to unlock the money or give Athens a bridging loan to repay its €3.2 billion debt to the ECB due on August 20 and postpone the final deal.
Eurostat, the statistical office of the European Union, is due to publish its second-quarter report on the Eurozone on Friday. Bloomberg estimates the report will show 0.4 percent GDP growth for Greece.