Berlin calls Greek bailout 'insufficient' as Athens struggles to reach consensus on terms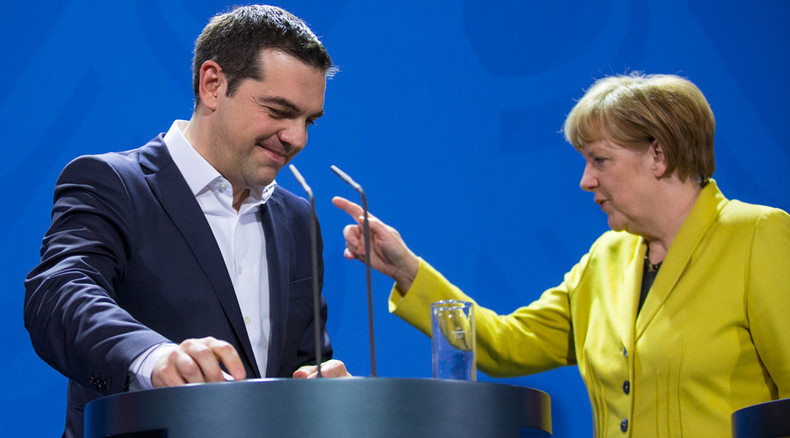 Greece's biggest creditor Germany is concerned that the €86 billion bailout is insufficient. This hit the headlines just as the Greek parliament failed to gather the vote on the cash-for-austerity deal.
Parliament was supposed to vote on the bailout on Wednesday. However, Parliamentary President Zoe Konstantopoulou, known for her distaste of Prime Minister Alexis Tsipras' July agreement with the troika of creditors, has done everything possible to filibuster the procedure.
Meanwhile, the deadline on the agreement is looming. On Friday, eurozone ministers are meeting to discuss whether to approve the deal, or grant Athens a bridging loan to live through the €3.2 billion debt repayment to the European Central Bank (ECB), due on August 20, and win time to overhaul the deal. Without a green light from Athens by Friday, the eurozone seems unlikely to even sit down at the negotiating table.
German newspaper Bild, referring to Germany's Finance Ministry, says that Berlin is uncertain about the role of the IMF, debt sustainability and privatization plans.
"Some very important measures are still not yet implemented and are not specified," Bild reports.
READ MORE: Germany made €100bn profit on Greek crisis – study
Berlin has challenged Greece's ability to sustain its €320 billion foreign debt, while the country is expected to return to growth no sooner than 2017. Germany is also worried that the launch of a €50 billion privatization fund has been delayed.
The role of the IMF in the deal is ambiguous, according to Berlin.
"Does IMF fully subscribe to the conditionality in the program, that is the link between reforms and planned credit disbursements?" FT quotes Bild as saying.
READ MORE: 'Grexit' better option for Athens' debt relief- German finance minister
This is not the first time when the EU's biggest economy has raised concerns over the Greek deal. German Finance Minister Wolfgang Schauble said that it's an option for Greece to temporarily leave the eurozone in order to put things straight.