Ruble extends losses as crude dips to 6-yr low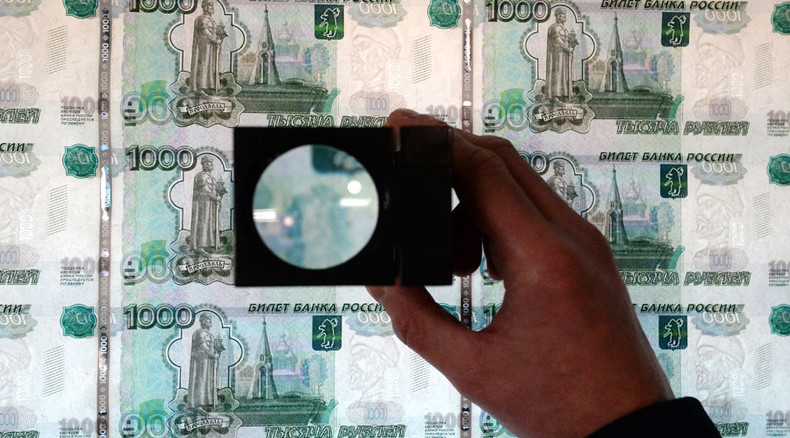 The Russian ruble continued its decline Wednesday morning, falling to 65.03 against the US dollar and to 72.45 against the euro on the Moscow stock exchange. The drop came as falling oil prices hit new lows.
West Texas Intermediate (WTI) dropped by 4 percent to $43.06 a barrel, tumbling back toward a six-year low.
Brent futures fell $1.63 to $48.78 a barrel, close to their January low.
Oil fell on concerns of weaker demand from China after the world's top energy consumer devalued its currency by the most in the two decades, and after OPEC released its monthly output figure, now at a three-year high.

China's central bank has cut its daily reference rate by almost 2 percent, marking the biggest downward adjustment since 1994. Beijing said July exports dropped 8.3 percent, compared with a year before. A weaker yuan enables Chinese exporters to increase revenue from foreign sales.
On Tuesday, OPEC reported that output for July stood at a 3-year high due to Iran's crude return to the market. The return of Iranian oil to the market could make oil even cheaper than the current lows of about $49.50 a barrel, the cartel reported.
The Russian ruble was the world's best-performing currency at the beginning of this year, but has weakened by more than 20 percent against the dollar since May. Economists say the Russian currency won't strengthen in the near future, and predict it will fall past 65 to the dollar in the next few days.