Warren Buffet strikes biggest deal, buys aerospace company for $37.2bn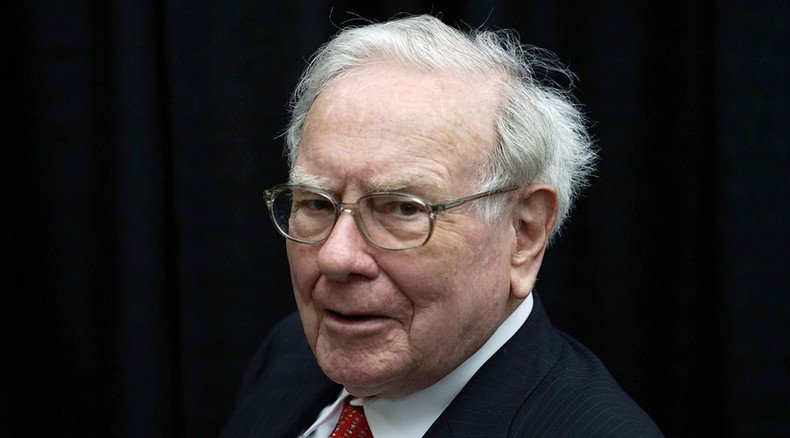 Warren Buffett's Berkshire Hathaway has agreed to acquire aerospace equipment maker Precision Castparts Corp (PCC). The deal, valued at $37.2 billion, is Berkshire's largest ever.
"I've admired PCC's operation for a long time. For good reasons, it is the supplier of choice for the world's aerospace industry, one of the largest sources of American exports. Berkshire's Board of Directors is proud that PCC will be joining Berkshire," said Warren E. Buffett, Berkshire Hathaway chairman and CEO, according to the company's press release issued on Monday.
Precision Castparts' shareholders will get $235 per share in cash, according to the statement. Berkshire is already one of the PCC's largest shareholders, with a three-percent stake.
"We are very pleased to be joining forces with Berkshire Hathaway," Mark Donegan, PCC's chairman and chief executive officer said. "We see a unique alignment between Warren's management and investment philosophy and how we manage PCC for the long-term."
READ MORE: ​Heinz, Kraft to merge forming world's fifth largest food producer
US maker of aircraft parts and energy production equipment, Precision makes nuts, bolts and other fasteners for such companies as Airbus and Boeing. It also makes pipes and fittings for power and industrial companies.
The company has been hit over the past year by the fall in energy prices and weaker demand for oil and gas distribution. Its shares have fallen 19.5 percent since the beginning of the year and now its market capitalization stands at about $26 billion.
Buffet said lower oil actually helped him buy Precision.
"When you get a chance to buy a wonderful company, there is usually some reason why you are getting that chance and perhaps a slump in oil and gas helps us in this case," Reuters quotes Buffett as saying.
The deal between Berkshire Hathaway and PCC is expected to close in the first quarter of 2016. Precision Castparts will keep its name and headquarters in Portland.
READ MORE: ​Warren Buffett makes $1.4 bn bet on oil flow business
The billionaire investor said that such a huge deal has put his company out of big business stakes for some time. Over the next six months there are some smaller deals remaining in the pipeline.
"We'll be left with over $40 billion probably of cash when we get all through [with PCC]. But I like to have a lot of cash at all times. This means we have to reload over the next 12 months or so… but we will be buying a few small things in the next six months," he said.
Berkshire Hathaway's previous largest deal was the 77-percent stake purchasing of the Burlington Northern Railroad for $26 billion in 2009. In March, Berkshire paid $4.1 billion for Van Tuyl, a network of US car dealerships.
You can share this story on social media: