Energy sanctions on Iran can be lifted by November - deputy oil minister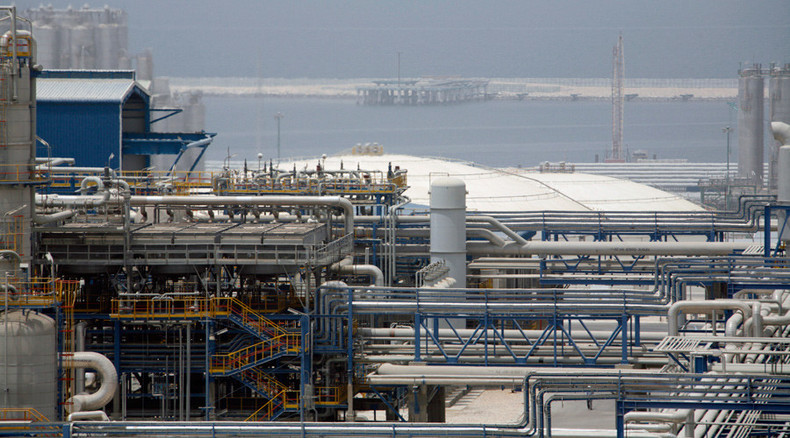 Sanctions against Iran's oil and gas sectors may be lifted in late October or early November according to Iran's Deputy Oil Minister Amir Hossein Zamaninia. Tehran must adhere to the nuclear deal reached in Vienna this month to see sanctions lifted.
"It can happen in late October-early November. This is my assessment about the implementation day if everything goes smoothly in Iran's Majlis and US Congress," Zamaninia told journalists Thursday.
READ MORE: Iran nuclear deal gets UN endorsement, paving way for sanctions relief

The country's crude reserves are estimated at 30 billion barrels are some of the largest in the world. In the short-term, Iran's exports are expected to be around 200,000 barrels per day.
Tehran aims to win back its 42-43 percent share of the European market after Western sanctions are lifted. Last week, Iran's Petroleum Ministry said it has already signed a package of contracts to deliver oil in 2015 and that the country is due to increase oil extraction to a pre-sanctions level of 4 million barrels per day.
He said Iran expects OPEC to make advances within the oil production quotas framework, adding the country will not urge OPEC to increase existing oil production limits.
READ MORE: Key points of historic nuclear deal reached by Iran and 6 world powers
The terms of Russian companies' return to projects in Iran is also discussed, Zamaninia said. Russian oil and gas producer Lukoil has already applied Iran, he added. In April, Lukoil reopened its office in Iran, and the company CEO Vagit Alekperov said the firm hopes to restart operations in the country as soon as the sanctions are lifted. Lukoil lost $63 million when it was forced to withdraw from its project in Iran 5 years ago.
There may be an increase in Iranian gas production to 11 million cubic meters a day by 2017 and the country hopes Europe could become one of its key markets.
"The EU always consumed Iranian oil. Europe may become a market for Iranian gas in the mid- and long-term," the official said.
Iran is not supplying gas to anyone but should the country start producing enough gas for export, the destination will be determined by the economic viability, said Zamaninia. Liquefied natural gas (LNG) supplies are a more preferable option for Europe than pipelines. Iran could start LNG supplies to Europe in 5-10 years, he added. As for pipeline gas supplies, the country is more interested in the Asian market as the price there is much higher than in Europe.
You can share this story on social media: