Lukoil doesn't plan to withdraw from Romania, appeals asset seizure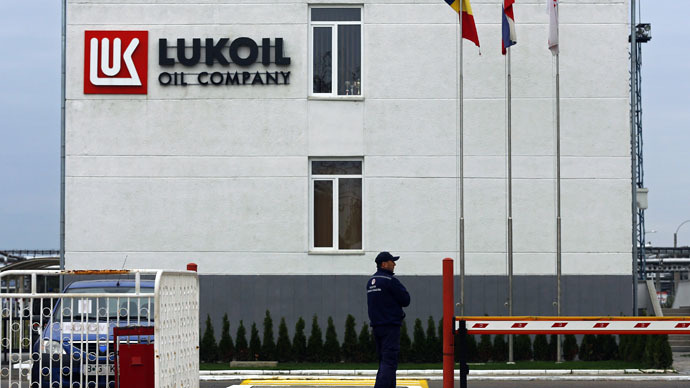 Russia's biggest private oil producer Lukoil has no plans to leave Romania or change the management of its Petrotel refinery, said Lukoil Vice President Thomas Mueller. Recently Bucharest has seized €2 billion worth of Petrotel assets.
"We don't plan to leave Romania. We are going to continue to work here," Mueller said on Tuesday at a company news conference.
This week Lukoil appealed in a Romanian court against the asset seizure, Mueller added. The company has received an offer for the refinery in Romania, but has no plans to sell, he said. The offer came from a private Romanian company, Mueller told RBC.
"We are not putting the plant on sale. It's strange to receive an offer to sell, if we are not going to sell it," he said.
READ MORE: Romania halts production at Lukoil refinery amid tax evasion, money laundering claims
Mueller said that Lukoil hopes for a quick resolution to the dispute with the Romanian authorities, but will be forced to close the Petrotel refinery if the lien on its property goes ahead. He confirmed Tuesday that a final decision about the arrest of Lukoil accounts hasn't been taken. The refinery has fuel enough for up to a fortnight if operations there are halted, Mueller added.
Last week Romanian prosecutors seized Lukoil assets worth up to €2 billion as part of an ongoing investigation into alleged tax evasion and money laundering. Lukoil has denied the accusations, with Mueller calling them "totally unfounded" and hurting the business.
In 2014 Romania launched a probe into suspected tax evasion and money laundering. The investigation against the Lukoil Petrotel refinery began in 2014 allegedly resulted in €230 million in damages. Romanian authorities then halted production and froze the assets of Petrotel and confiscated raw materials, crude oil, and other products. Later the refinery restarted its activities after authorities lifted a freeze on the assets and activity.
The Petrotel Lukoil refinery is one of the largest oil refineries in Romania and processes 2.4 million tons of crude per year.