BRICS bank to consider new infrastructure projects by 2016 – finance minister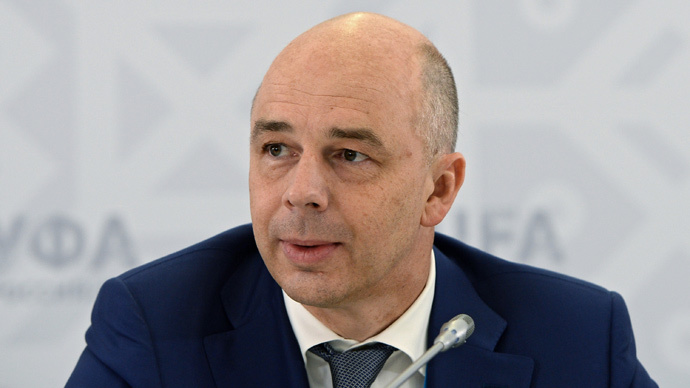 The BRICS New Development Bank will consider the feasibility of new infrastructure projects by the end of the year, and the acceptance procedure will be clear and transparent, Russian Finance Minister Anton Siluanov told RT.
READ MORE: BRICS/SCO summits in Russian city of Ufa LIVE UPDATES
READ MORE: BRICS kick starts $100bn reserve currency pool
"We agreed that the procedures for adopting new projects will be simple, clear and transparent in order to make quick decisions, because the BRICS bank should be efficient and competitive," Siluanov said in an interview Thursday on the sidelines of BRICS/SCO summits in Ufa. The bank has been launched and the first funding will be awarded at the beginning of next year, he added.
The agreement on the $100 billion BRICS New Development Bank (NDB) was signed by the members last year in Brazil. The bank also has a reserve currency pool worth another $100 billion. NDB will finance infrastructure projects in the BRICS countries and across other developing countries. In May, veteran Indian banker KV Kamath was appointed as the head of the BRICS bank.
The BRICS currency reserve pool will become a small version of the International Monetary Fund (IMF) for the bloc's members, Siluanov told Rossiya-24 TV channel.
"It is a sort of a 'mini-IMF' for the members of BRICS. In case any of the member states experiences problems with liquidity balance, any kind of unplanned capital outflow or a decrease in the balance on its current account, it will have the right to refer to the currency pool, and the pool will react swiftly, supplying the member state with liquidity to support its balance of payments," he said. On Wednesday, the central banks of the BRICS countries signed an operating agreement on the currency reserve pool.
You can share this story on social media: