BRICS ​New Development Bank may approve first loan by April, 2016 – President Kamath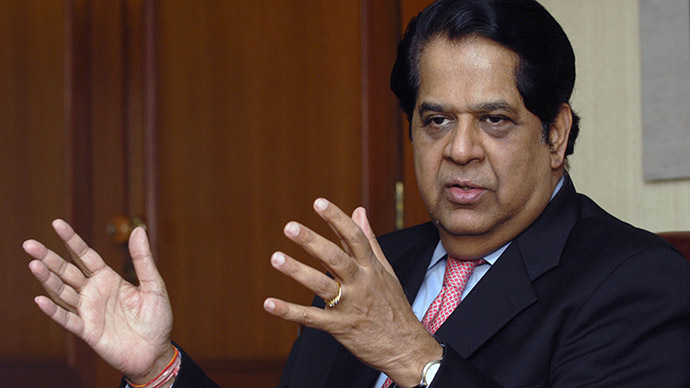 President of the New Development Bank (NDB) BRICS Kundapur Vaman Kamath says the bank may give its first loan by April 1, 2016. The bank held a Board of Governors meeting in Moscow on Tuesday, a day before the BRICS summit.
"My first target is that by April 1, 2016 we will approve our first loan," K.V. Kamath told Press Trust of India news agency.
He said the new $100-billion Development Bank will change the way multilateral banks operate but pointed out that he regards other international financial institutions such as IMF, World Bank and Asian Development Bank as "partners, not rivals".
READ MORE: BRICS/SCO summits in Russian city of Ufa LIVE UPDATES
"It will require a lot of cooperation and collaboration with other partners. These partners could be Asian Development Bank (ADB) and other multilateral institutions," the president of the bank said. "It would not be possible for NDB or any one institution to meet all these requirements and therefore we all would need to partner each other," he added.
"There will be no competition at all. The market is big enough for all of us. We all will be major partners in the development of India and other developing markets," Kamath concluded.
At the same time he is sure the NDB has a big potential.
"Our founders have capitalized the bank at a very large number. So, I think we will enter the business in a very strong way," he also told RT.
Kamath stated that NDB is going to introduce its own standards.
"There are parallels with other multilateral institutions, but we will set our own standards at the New Development Bank," he told PTI.
The NDB president emphasized importance of innovations for the development bank: "Innovation is something that we will try to bring about in the working of the multilateral banks."
READ MORE: BRICS to switch to national currency settlement soon - VTB head
"One of the areas that we will focus [on] is that lenders want the borrowers to follow a certain timeline. We need to see what innovation is required to ensure that this timeline is met or to try and reduce this timeline," Kamath explained how the crucial role of innovations is for loans from multilateral financial institutions.
The president of NDB is now in the Russian Ural city of Ufa where the BRICS summit is taking place. He spoke there about the possibility of admitting new members.
"We are really looking at expanding membership," Kamath told RT.
"I'm sure the interest will be huge. Africa will be one of the priority geographic zones for searching [for] new members," he said, TASS news agency reports.
The decision to create the NDB was made at the fifth BRICS summit in Durban, South Africa, 2013. The appropriate document was signed on July 15, 2014 in the Brazilian city of Fortaleza. On Tuesday the member states signed an operating agreement on the currency reserve pool which is aimed at protecting them from currency volatility shocks. Creation of the mechanism makes the BRICS member states less dependent on international financial institutions.
READ MORE: BRICS kick starts $100bn reserve currency pool
BRICS is an informal association of five major emerging economies: Brazil, Russia, India, China and South Africa. Its first formal summit was held in 2009 in Yekaterinburg, Russia. South Africa joined the group a year later. BRICS is aimed at economic growth acceleration, the joint solution of global problems, developing cooperation and advocating for joint interests in the international arena.
You can share this story on social media: