Ukraine to create $1bn energy reserve fund in 2015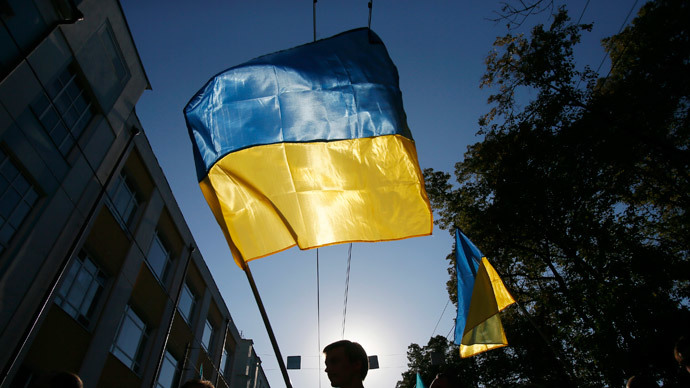 The Ukrainian cabinet has agreed to establish a $1 billion energy reserve fund to finance the purchase, transport and storage of gas, RIA Novosti reported Monday.
Ukraine's state-run Naftogaz is tasked with establishing the fund borrowing from abroad using state guarantees.
Naftogaz will use the stabilization energy fund to purchase natural gas, for interconnection and access to gas transportation networks, as well as the transportation and storage of natural gas.
READ MORE: Gazprom halts gas deliveries to Kiev – CEO Miller
"Gas, purchased using the stabilization energy fund is stored in underground storage facilities of Ukrtransgaz, and used by Naftogaz of Ukraine as agreed by the Ukrainian government", a government decree at the end of June said.
Russia's Gazprom suspended gas supplies to Ukraine on July 1 after Kiev and Moscow failed to reach a new agreement on gas prices at talks in Vienna last week. Russia offered a discount of $40 per thousand cubic meters at a price $247.18 per 1,000 cubic meters but Ukraine didn't agree on the price.
READ MORE: Ukraine to ditch Russian gas completely – prime minister
In February, Ukraine's Prime Minister Arseny Yatsenyuk said Kiev would ditch Russian gas completely. He then called for increased domestic production of oil and gas, and the implementation of reforms in the energy sector that would help Ukraine reduce its dependence on Russian gas.
Ukraine imported about 19.5 billion cubic meters of gas last year, mostly coming from Russia.
Deliveries of Russian gas to Ukraine in 2014 were suspended for almost six months. On June 16 last year Gazprom switched to a prepayment system with Naftogaz because of a $4.5 billion debt, and only resumed deliveries on December 9.
Ukraine is struggling to restructure its debt which stands at around $50 billion, of which $30 billion is external debt and $17 billion is internal.The country's public debt as a percentage of GDP hit a peak during the first quarter, increasing by 38.5 percent up to 1.524 trillion hryvnas ($72.4 billion), as Ukraine's national currency fell in value by 70 percent. Sovereign debt will reach 95 percent of GDP by the end of 2015, the National Bank of Ukraine said last week.
In May, Ukraine's parliament passed a bill allowing a moratorium on foreign debt payments. The bill stated aim is to protect state assets in case of an "attack" from dishonest lenders, and to help the ailing economy out of crisis.