​Kiev makes $75mn payment on $3bn Russian debt - Russian Finance Ministry
Published time: 22 Jun, 2015 15:00
Edited time: 22 Jun, 2015 15:04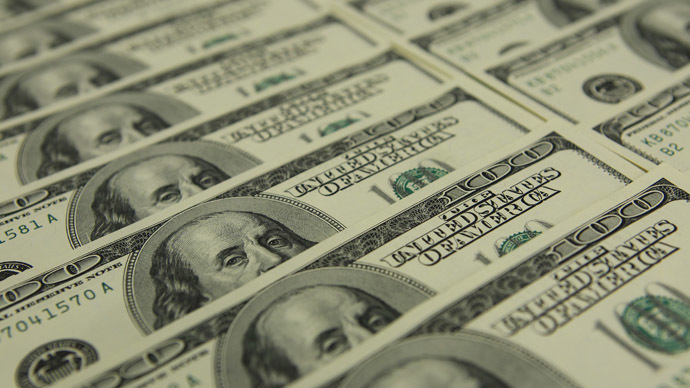 Ukraine has paid $75 million interest on its $3 billion Eurobond debt to Russia, thus avoiding default. The transfer was confirmed by the Russian Finance Ministry.
"Yes, everything is fine. I confirm that the payment has been made," Konstantin Vyshkovsky, the head of the Debt and State Financial Assets Department of the Finance Ministry told TASS Monday.
Ukraine's non-payment would have meant default, Russia's Deputy Finance Minister Sergey Storchak said at the 2015 St. Petersburg International Economic Forum on Friday, adding that he was 100 percent sure Ukraine would pay.
Russia is one of Ukraine's biggest lenders and expects Kiev to repay the $3 billion Eurobond when it matures at the end of the year. Kiev would like to have the debt restructured.
READ MORE: Russia to turn to courts if Ukraine fails to pay $3bn debt in time - Siluanov
Ukraine's has $50 billion in sovereign debt, and the government plans to restructure $22 billion.
The Ukrainian Finance Ministry is to ask its sovereign Eurobonds' holders to identify themselves to D. F. King, an "identification agent" Kiev has hired, TASS reports.
Last week Ukraine's President Petro Poroshenko said the $3 billion loan from Russia in 2013 was a "bribe" to Viktor Yanukovich's regime in exchange for dumping the Association Agreement with the European Union.
READ MORE: Ukraine 'blackmails' creditors with moratorium on debt repayment
In May, Poroshenko signed a law that allows the Ukrainian government to set a moratorium on the repayment of external debt. The law aims to protect Kiev from an "attack by unscrupulous creditors."
In 2013, Russian President Vladimir Putin and ousted Yanukovich agreed that Moscow would buy $15 billion in Ukrainian government securities, in the event Russia only bought $3 billion.