​Russia's Gazprom and China's CNPC to exclude dollar from gas settlements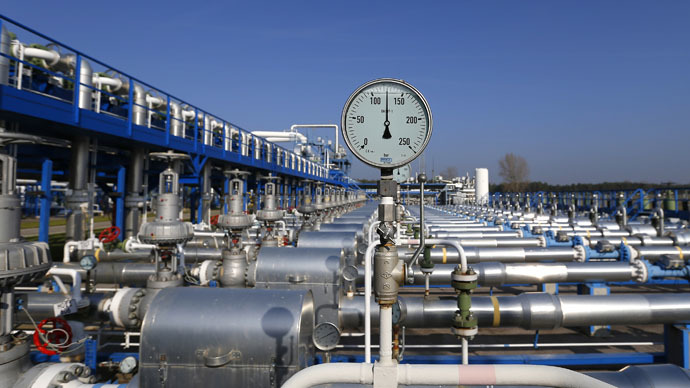 Russia and China expect to use the ruble and yuan in payments for gas supplied using the western Altay pipeline. When it and the eastern Power of Siberia pipeline is open Beijing will become the biggest consumer of Russian gas.
READ MORE: Putin, Xi Jinping sign mega gas deal on second gas supply route
"As a sales contract is not signed, then, of course, the currency of payment has not yet been determined. However, the Chinese side and the Russian side are discussing [currency-Ed.] today and are in intricate negotiations on the possibility of paying in yuan and rubles,"Gazprom Export CEO Elena Burmistrova said Tuesday.
Gazprom says it's not going to disclose the pricing formula for gas supplied to China via the western route because negotiations are underway, and pricing is a commercial secret, she added.
READ MORE: Russia and China seal historic $400bn gas deal
The western Altay route is expected to supply 30 billion cubic meters (bcm) of gas a year to China. A basic agreement on the supply was signed by Russian President Vladimir Putin and Chinese leader Xi Jinping on May 8.
The western route is an addition to the eastern route ratified last year, which will deliver 38 bcm of gas to China annually.
Russia-China blooming cooperation
Russia and China have accelerated their attempts to move away from the US dollar in mutual settlements and bring their economies closer since the West imposed sanctions against Russia last year.
In October 2014, Beijing and Moscow signed a 3-year national currencies' swap deal worth up to $25 billion in an attempt to strengthen yuan and ruble and reduce dollar and euro dependency. This collaterally resulted in yuan-ruble trade in Russia growing 800 percent between January and September 2014.
The two countries also have a number of huge projects. China will provide $5.8 billion for the construction of the Moscow-Kazan High Speed Railway, said Putin in May. The railway is expected to extend to China through Kazakhstan, becoming the part of the route of the new Silk Road project.
In April, Russia officially joined the Asian Infrastructure Investment Bank (AIIB) established by China to fund infrastructure projects in the Asia-Pacific region.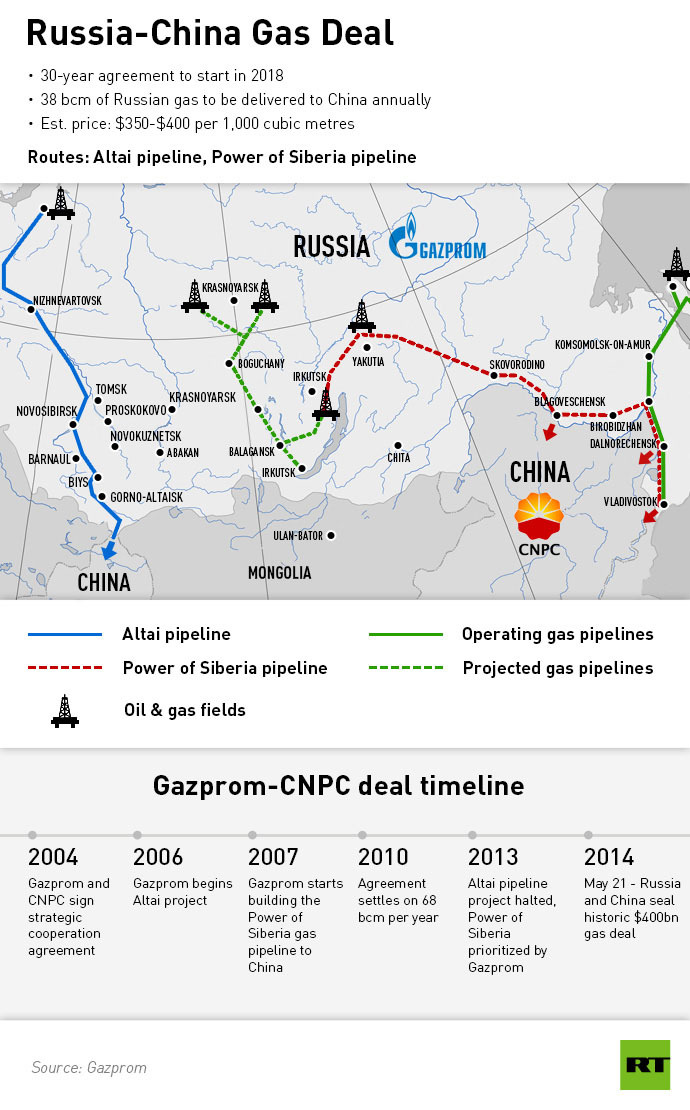 You can share this story on social media: