Russia as an oil producing country, won't buy crude from Iran – Russian Energy Minister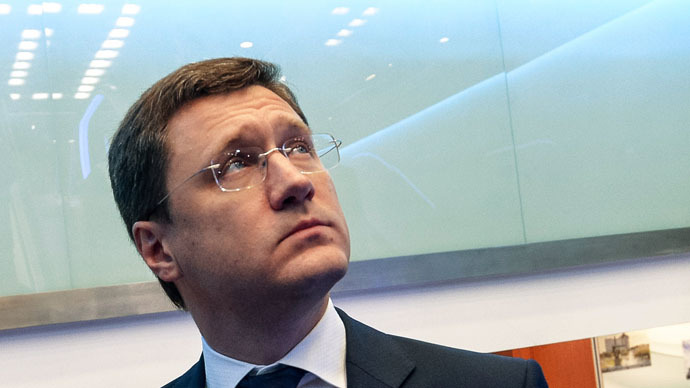 Russia has no plans to import oil from Iran according to Energy Minister Aleksandr Novak. The Iranian Oil Minister Bijan Namdar Zanganeh had hoped the country could supply crude to Russia in exchange for grain, equipment and construction materials.
"Russia is a producing country, we are not going to buy," Novak told journalists on Monday, according to RIA Novosti. Russian oil traders could help Iran sell its crude, if the opportunity arises, Novak added.
The Minister's comment follows Monday's report by Russian food safety regulator Rosselkhoznadzor saying the first 100,000 tons of grain had been shipped to Iran.
READ MORE: Russia begins grain deliveries to Iran – Russian food watchdog
Last week Iranian Oil Minister Bijan Namdar Zanganeh told Bloomberg that Russia planned to buy oil, and Iran would use the money on Russian goods such as steel, wheat and oil byproducts.
The Russian energy minister said Zanganeh meant that Moscow and Tehran will expand economic and trade cooperation in accordance with a memorandum. Tehran may possibly use the money from its oil exports to purchase goods from Russia, Novak clarified.
In August 2014, Russia and Iran signed a five year memorandum of understanding which envisaged wider economic cooperation. The agreement included closer ties in the oil and gas sector, construction and rebuilding of generating capacity, the development of power supply network infrastructure, machinery, consumer goods, and agriculture. The media described it as an 'oil-for-goods' barter deal.
READ MORE: Sanctioned Russia and Iran sign 5-yr deal to ease Western pressure
Tehran is currently waiting for a final agreement over its nuclear program which is expected to be reached by June 30. Iran and the P5+1 powers (China, France, Russia, UK, US and Germany) agreed on a preliminary deal earlier in April. The country's oil exports dropped from 2.5 million barrels a day in 2011 to about one million barrels due to Western sanctions.
You can share this story on social media: