China to axe 64% of giant state-owned conglomerates – state media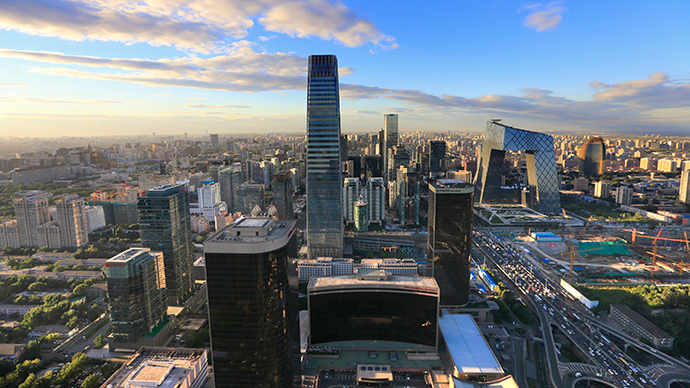 China may see several mergers of state-owned companies this year which could ultimately cut down the number to 40 from the current 112, according to the Chinese state media.
"The State-owned Assets Supervision and Administration Commission (SASAC) has issued an internal document to promote the process," the Chinese Xinhua news agency reported Monday, citing a source that estimated the total number of State-owned enterprises (SOEs) controlled by the government would be slashed more than half to 40.
The source said the Chinese government wants to focus more on quality, not quantity.
At present, the Chinese government owns 112 conglomerates which themselves control more than 150,000 companies. The market capitalization of 277 of these public firms combined is 10 trillion yuan ($1.6 trillion) on the Shanghai or Shenzhen stock exchanges, according to the business daily Economic Information Daily.
Reform of China's state companies is needed to make them profitable.
READ MORE: China's GDP growth at slowest pace in 6 years
In 2014, the state sector, excluding Hong Kong, posted a record loss of 102.6 billion yuan (about $16.5 billion dollars) as the cost of raw materials increased.The only year that was worse was 1998.
The consolidation will first take place in the commercial sector, but industries like banks and transport are likely to remain under state control.
"Resources will be increasingly concentrated on large enterprises to avoid cut-throat competition, like what CSR Corp Ltd and China CNR Corp Ltd did when competing against each other for projects overseas," the newspaper said, as Reuters reported.
The two largest Chinese state-owned train makers CSR Corp and China CNR Corp merged to create a $26 billion new mega-company to compete in overseas markets
China's biggest oil majors China Petroleum and Chemical Corporation and PetroChina Company, the country's biggest oil producer, are reportedly in merger talks, which would, like the train deal, make the newly formed energy company more competitive internationally, competing with the likes of Exxon Mobil and BP. On the news of the merger, stock in both Chinese companies advanced 10 percent reaching the daily limit of the Shanghai Stock exchange on Monday.
The overhaul may also be related to the world's second largest economy's recent stall in growth. In the first quarter of 2014, China's GDP grew at its slowest rate in six years.