EU formally charges Google over search 'abuse'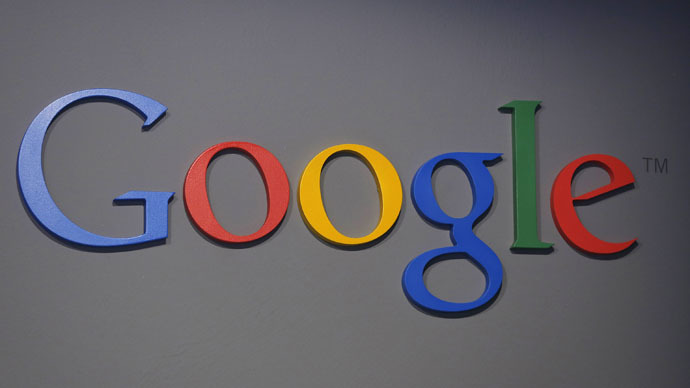 The EU has officially filed a complaint against Google for allegedly abusing its dominance in the European market. The case could carry a fine of up to $6 billion, which would be the biggest settlement in EU antitrust history.
The EU has regularly accused the US tech giant of squeezing out smaller competitors in Europe by making its Google searches favor its own services.
The Commission has sent the company a formal Statement of Objections. Under EU antitrust law, once a company receives a Statement of Objections, it has 10 weeks to respond, but it also has the right to challenge the decision of the Commission in court, a process that could drag out over years.
READ MORE:EU set to file antitrust lawsuit against Google for unfair practices
In Europe, Google enjoys at 90 percent market share, according to data from StatCenter. Competitor Bing has a 2.67 percent share, Yahoo 2.34 percent, and the remaining piece of the market is shared amongst smaller firms.
"Dominant companies have a responsibility not to abuse their powerful market position by restricting competition either in the market they are dominant in, or in neighboring markets," said European Commission Competition Commissioner Margrethe Vestager at a briefing in Brussels.
Commission adopted Statement of Objection. Our preliminary view: Favourable treatment of Google Shopping is an abuse of dominant position.

— Margrethe Vestager (@vestager) April 15, 2015
The announcement is the culmination of a preliminary investigation which has been going on for five years.
"In the case of Google I am concerned the company has given an unfair advantage to its own comparison shopping service, in breach of EU antitrust rules. Google now has the opportunity to convince the Commission to the contrary. However, if the investigation confirms our concerns, Google would have to face the legal consequences and change the way it does business in Europe," Vestager said in a statement.
By using data from its massive client base, Google guides users to its own products, like Google Shopping. However, other services, such as Google Travel, are at the very bottom of the competition.
#This graph clears things up: MT @google's response to the adverse #EU findings about Search, #Android, #Googlepic.twitter.com/dBc78R8ZwU

— Paul Rubell (@paulrubell) April 15, 2015
Android investigation
The antitrust probe will also dig into the relationship between the Google's Android mobile platform, which often comes preloaded with Google applications like Gmail, Google Maps, and other Google products, which "has illegally hindered the development and market access of rival mobile operating systems," the EC said.
Just minutes after the EU announced its probe, Google responded saying the Android open source platform created choice and innovation, and not a monopoly.
"The European Commission has asked questions about our partner agreements. It's important to remember that these are voluntary—again, you can use Android without Google—but provide real benefits to Android users, developers and the broader ecosystem," Google said in a statement.
#Google quick 2 respond...strongly disagrees w/ EU need to issue `statement of objections' &says @Android partner agreements to help users

— Caroline Hyde (@CarolineHydeTV) April 15, 2015
Companies like Microsoft, TripAdvisor, Streetmap and others have made antitrust allegations against Google. They complain it uses its search engine to promote its own products, giving an unfair advantage over its competitors.
Google's shares on Nasdaq dipped on the news, down 1.63 percent to $530.39 at 12:30pm in Brussels.
Later on Wednesday Vestager is due in Washington DC to visit President Barack Obama and business leaders who represent US tech lobbies.
You can share this story on social media: