Google set to avoid EU's $5 billion fine as antitrust case deal in sight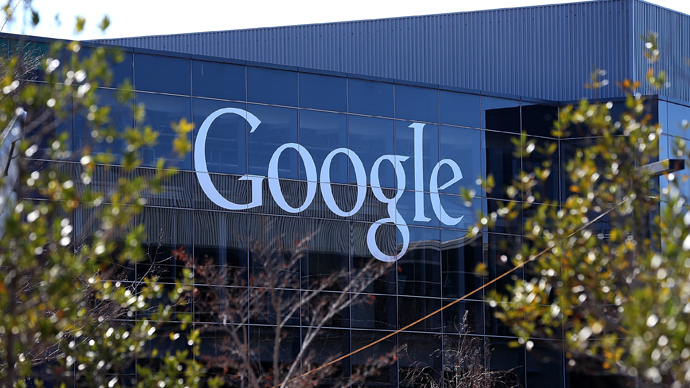 In a tentative agreement, Google has offered new concessions to the EU, which will probably be enough to settle a three-year antitrust investigation against the web giant; Google's competitors accuse it of promoting its own services at their expense.
Google's proposals will guarantee to display results from three competitors whenever it promotes its specialized search services, and it has also agreed to label search results from its own services more clearly.
The company has also offered to scrap restrictions that prevent advertisers from moving their campaigns to rival companies such as Microsoft's Bing and Yahoo!'s search engine.
This is Google's third attempt to settle the case and the European Commission called it an improved offer.
"I consider at this point that we don't need a market test," said the EU Antitrust Commissioner, Joaquin Alumunia. The EU regulator consulted Google's critics - what is known as a market test – in the company's previous two proposals.
Alumunia has said he is "strongly convinced" that Google's proposals will address the concerns of its competitors.
"The concessions are far-reaching and have the clear potential of restoring a level playing field with competitors. No antitrust authority in the world has obtained such concessions," Alumina pointed out.
Google's offer will now be sent to the 18 original plaintiffs for evaluation before the Commission issues a formal decision accepting Google's offer.
Once a final settlement is reached, the concessions will be legally binding for Google across all 28 EU countries for five years. A trustee, nominated by the European Commission, would independently monitor Google's compliance with the terms of the deal.
"We will be making significant changes to the way Google operates in Europe. We have been working with the European Commission to address issues they raised and look forward to resolving this matter," said Kent Walker, Google's general counsel.
A settlement would avoid a complicated and lengthy procedure that could result in up to $5 billion in fines for the California based company, or 10 percent of its total annual revenue.
But Google's competitors were not impressed with concessions and the internet commerce lobby group, Icomp, said that further time was needed to test the concessions in depth using a market test.
However, despite the likely deal, Google may face another EU investigation into its Android operating system for smartphones. Google gives Android software away for free, which its competitors claim helps it extend its core search business in the mobile world.
Both Microsoft and Nokia have accused Google of using Android to divert internet traffic to its own search tools. The Commission has yet to decide if it will open a probe.
Google has a 90 percent share of internet searches in Europe, compared to 70 percent in the US.
You can share this story on social media: