Google cooked search results to hurt competition - FTC
Published time: 20 Mar, 2015 18:02
Edited time: 20 Mar, 2015 22:36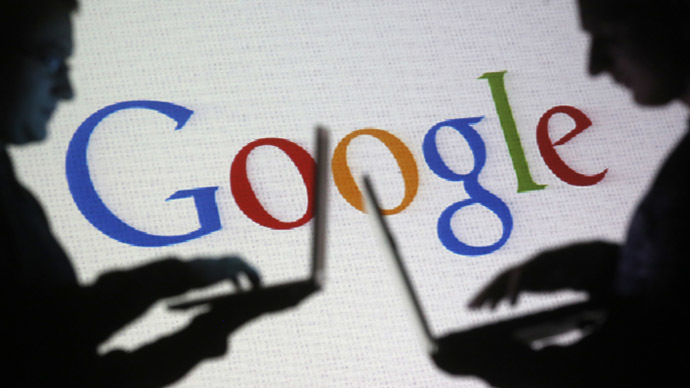 A federal trade probe found Google skewed search results to favor its own services and products while demoting rivals, but the government decided not to pursue antitrust action, newly released documents show.
The Federal Trade Commission (FTC) bureau of competition conducted an investigation of Google's practices in 2012, finding several of them objectionable, but ultimately decided not to press any antitrust charges. Excerpts from the 160-page report were published Thursday by the Wall Street Journal.
Google's behavior "will have lasting negative effects on consumer welfare" -- FTC. http://t.co/GFI0Aveabb$GOOGLpic.twitter.com/8gbuK7e3Lz

— Wall Street Journal (@WSJ) March 20, 2015
FTC staff concluded that "Google's conduct has resulted – and will result – in real harm to consumers and to innovation…" (p.116) However, the report also said "we do not recommend that the Commission issue a complaint against Google for this conduct." (p.18)
According to the probe, Google would "automatically boost" the search rankings of its own services, such as local listings, shopping and travel, over rivals such as Yelp or TripAdvisor. In other instances, it copied ("scraped") information from rivals. The FTC report says Google copied Amazon's sales rankings then used them to rank its own product listings.
"What the FTC staff seemed to find so damning about Google actually reads like standard practice to those who know how search engines operate and why," wrote search engine expert Danny Sullivan. However, Sullivan describes as "alarming" the finding that Google demoted rival services, since the company has repeatedly claimed it never blacklisted particular web sites for competitive reasons.
Updated my story on what FTC docs reveal on Google's algorithm to demote shopping sites http://t.co/W6REeHrx75pic.twitter.com/bM8thLfGeJ

— Danny Sullivan (@dannysullivan) March 20, 2015
From the clarifications Sullivan received from both the Wall Street Journal and Google, it appears the search engine experimented with a "diversity algorithm" in 2006 and 2007, boosting its own services and down-ranking competitors, but only in limited tests in the US market. Testers repeatedly sent negative feedback about the changes, until a good mix of aggregators and "overall result diversity" was reached, Google told Sullivan.
The company claims the experimentation was motivated by the desire to improve user experience, and not an effort to push its own services.
"After an exhaustive 19-month review, covering nine million pages of documents and many hours of testimony, the FTC staff and all five FTC Commissioners agreed that there was no need to take action on how we rank and display search results," Google General Counsel Kent Walker said in a statement Thursday.