Russian tycoon Fridman to invest $16bn in US & European telecoms - media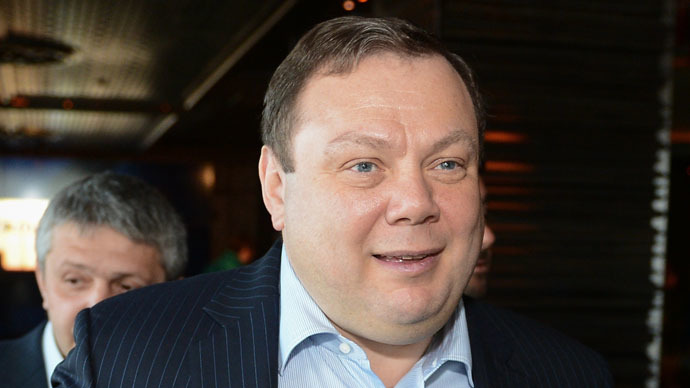 Billionaire Mikhail Fridman is to set up a private equity-style fund to invest in telecom and technology in the US and Europe, diversifying from oil and gas after a confrontation with the British government, according to media reports.
Fridman's investment fund LetterOne will use $16 billion to buy struggling telecom or technology companies that require a fresh infusion of capital, the FT.com reported Sunday. The board for the new venture will include Lastminute.com co-founder Brent Hoberman, Irish telecoms entrepreneur Denis O'Brien, former Google executive Osama Bedier, ex-Skype executive Russ Shaw and Sir Julian Horn-Smith, who's one of the founding management team at Vodafone. The new fund which has no debt is expected to increase to $25 billion.
LetterOne Technology (L1 Technology) aims to acquire businesses in areas ranging from traditional telecoms groups that need help or new capital, to internet companies such as those making apps and streaming services that could be used by its global mobile operations, chief executive Aleksey Reznikovich was cited as saying by FT.com. He also added that the "old fashioned" telecoms industry needed a "root-and-branch overhaul" to make money for investors.
The fund will act as a holding company for the 48 percent stake in VimpelCom Ltd, which is held by Fridman and his partners, and the 13 percent share in the Turkish telecoms company Turkcell, according to the FT.
"We are not looking for the next Google. New acquisitions will benefit from our significant expertise, and will gain access to our existing customer base, which numbers over 200 million across existing networks," Reznikovich was quoted by the Financial Times.
Energy challenges
Meanwhile, Fridman's LetterOne has been facing tough challenges. In October 2014, the UK blocked a $6.4 billion deal for the Russian billionaire to purchase North Sea gas fields, as part of its sanctions against Russian businessmen and investors.
READ MORE: Russian tycoon Fridman and Germany's RWE close €5.1bn energy deal despite UK concerns
However, despite all the attempts by Britain, in the early March Fridman's investment fund LetterOne managed to close the €5.1 billion deal with Germany's RWE to buy its oil and gas arm Dea.
Last month media reported Fridman was preparing to sell dozens of his newly acquired North Sea oil and gas assets in accordance with the UK government requirement and because of falling prices. Back then Fridman said that as there was little potential for growth in the North Sea, L1 Energy was looking elsewhere.
LetterOne was set up by Mikhail Fridman and his co-investor German Khan in 2014 to invest part of the $14 billion they gained from selling their stake in the TNK-BP oil venture. Long-term investment in the exploration and production of hydrocarbons, oilfield services and other oil and gas infrastructure projects were among the main tasks of the company.