​Hungary, Cyprus and Greece first to return to Russian market after sanctions lifted – watchdog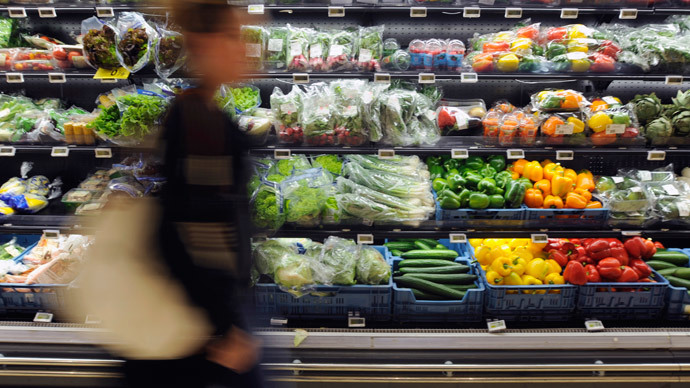 Food products from Hungary, Greece and Cyprus may be the first to return to Russian supermarket shelves once the food embargo ends, said Sergei Dankvert, head of Rosselkhoznadzor, the Russian agricultural watchdog.
Russia is discussing the possibility of sending inspectors to Hungary, Greece and Cyprus in order to audit suppliers and ensure immediate exports after the sanctions are lifted, said RSN citing Dankvert.
After the issue is resolved, the service will allow deliveries only from suppliers audited by experts from the European Union, as there was long-term lack of supply, he said.
In August 2014 Russia introduced an embargo on meat, fruit and vegetables, seafood and dairy products from the EU, Australia, Canada, Norway and the United States. The move was in response to the sanctions imposed against Russia over the situation in Ukraine.
However, Russia won't end the embargo before Western sanctions are lifted, said deputy head of Rosselkhoznadzor Aleksey Alekseenko to RSN.
READ MORE: Putin bans agricultural imports from sanctioning countries for 1 year
"Sanctions will last for as long as the sanctions against us are in force. The most important thing is that we realized how important the agro-industrial complex is for our economy," he said. "It is developing and soon the time will come when we'll be able to provide ourselves with food - that's our goal."
Alekseenko added it will be extremely difficult for the EU to resume the supply of their products to Russia once the embargo is lifted.
"We are already in the process of signing long-term contracts for the supply of food products from the countries that previously had no chance - Iran, China, India," he said.
You can share this story on social media: