​Venezuela heads list of 15 most miserable economies - research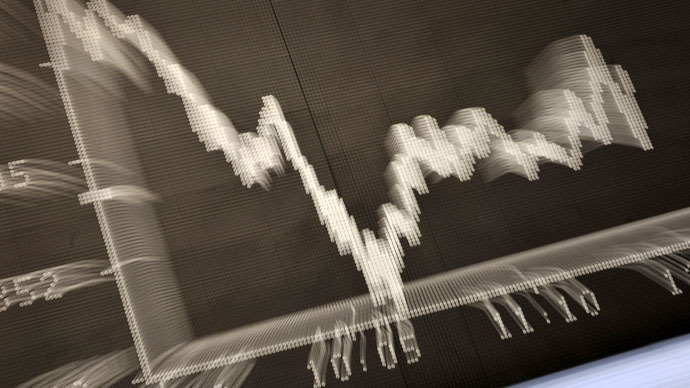 When it comes to miserable places to live and work, Venezuela takes the cake, with Ukraine and Greece not far behind. Along with Argentina and South Africa, they make up the five most "painful" economies according to a Bloomberg survey.
The data compiled by Bloomberg analysts shows the 15 countries with the lowest living and working performance. Venezuela tops the list thanks to its 80 percent inflation.
READ MORE: Venezuela plunges into recession with record inflation
Other countries include Spain, Russia, Croatia, Turkey, Portugal, Italy, Colombia, Brazil, Slovakia and Indonesia.
The index of 'misery' is based on a simple formula by adding the unemployment rate to changes in the consumer price index.
The fact European countries make up more than half of the list indicates the crisis in the eurozone is taking its toll.
Analysts paid special attention to Ukraine. With a per capita GDP of $8,494 this year, Ukraine only outdid the Philippines among the countries surveyed. The average per capita GDP rate among the fifty countries surveyed by Bloomberg was around $31,000 per person.
Venezuela is blowing everyone else out of the water, when it comes to misery http://t.co/7erneI08gqpic.twitter.com/n0OMpXT4pZ

— Bloomberg Business (@business) March 2, 2015
Unemployment in Ukraine is expected to climb to 9.5 percent from 8.9 percent rate in the third quarter in 2014, the survey shows. Inflation is projected to grow at 17.5 percent in 2015, compared with the 24.9 percent December year-on-year rate.
Venezuela with its 78.5 percent inflation rate is more than four times higher Ukraine's official inflation rate, Bloomberg reports. The economic downturn caused by the drop in oil prices provoked multiple problems within the country which was already seeing a shortage of basic goods.
Five years after investors created a popular term PIIGS, which stands for the five European countries with high budget deficits (Portugal, Italy, Ireland, Greece, Spain), four of them are in a tight situation, according to the "misery index". Crisis-torn Greece is in 5th place with its $240 million debt to international creditors.
Spain is in the 6th place, Portugal comes tenth followed by Italy in 11th position.
Ireland wasn't included on the list as its economic performance has notably improved with a much-better than average GDP per capita of $48,787.
You can share this story on social media: